If you have ever driven behind a tractor, you know that they can be many things, but they are definitely not fast. Tractors are designed for power rather than speed, but what if you wanted to make a tractor go really fast? A team from the English tractor manufacturer JCB set out to do just that a few years ago, and they succeeded, setting a new Guinness record for the world's fastest tractor with a modified version of the company's Fastrac tractor. It averaged 135 mph (217.6 km/h) over two two-kilometer runs and reached a top speed of 153.771 mph (247 km/h).
The record-breaking Fastrac Two was powered by JCB's proprietary 7.2-liter, 6-cylinder Dieselmax engine, which produced 1,016 hp and over 2,500 Nm of torque. Those are some impressive numbers, but keep in mind that this thing weighed a whopping five tons even in its stripped-down form, so the team had to develop innovative solutions for improving aerodynamics in order to achieve their goals.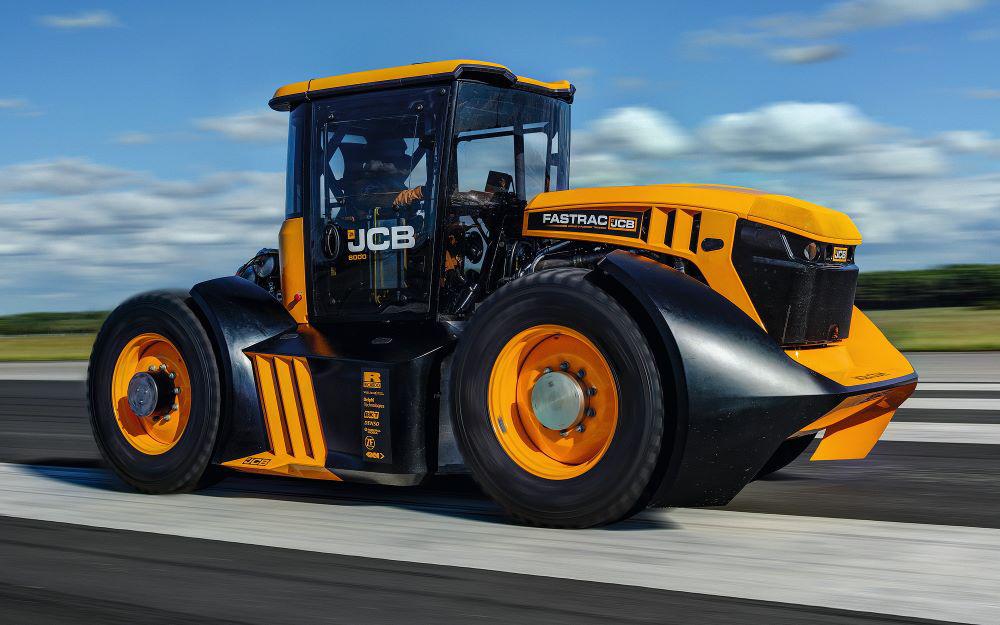 "Getting a five-tonne tractor to safely reach 150 mph and stop again is not an easy task. We're all so proud to have not only reached these goals but to have exceeded them," said JCB Chief Innovation and Growth Officer, Tim Burnhope.
What's interesting is that another JCB Fastrac tractor had set a world speed record only months before, with an average speed of 103.6 mph (166 km/h) – but the engineering team was confident they could do better, so after making some adjustments, they gave it another shot, and in November of 2019, they managed to break their own record at Elvington Airfield in the UK.
"When we reached 103.6 mph with the Fastrac in the summer, I was convinced we could go even faster and the JCB team has risen to the challenge by setting this new record. It's an amazing achievement delivered by a young and enthusiastic engineering team. Everyone involved should be very proud of the part they have played in showing off British engineering at its very best," JCB Chairman Lord Bamford concluded.