When you hear the stories about Mark Zuckerberg and Bill Gates who started their multi-million dollar companies when they were just teenagers, you might feel disappointed with yourself. However, studies show that you still have good chances to succeed as the owners of Facebook and Microsoft are exceptions of the general rule.
Namely, the average age of business founders is around 40. Going a step further, the data shows that a founder at age 50 is twice as likely to succeed by selling the company for a lot of money or the company becoming a publicly-traded and owned entity which usually means raising capital and expanding.
We present to you some people who managed to become very successful, famous and rich at a later stage of their lives.
Stan Lee (1922 – 2018)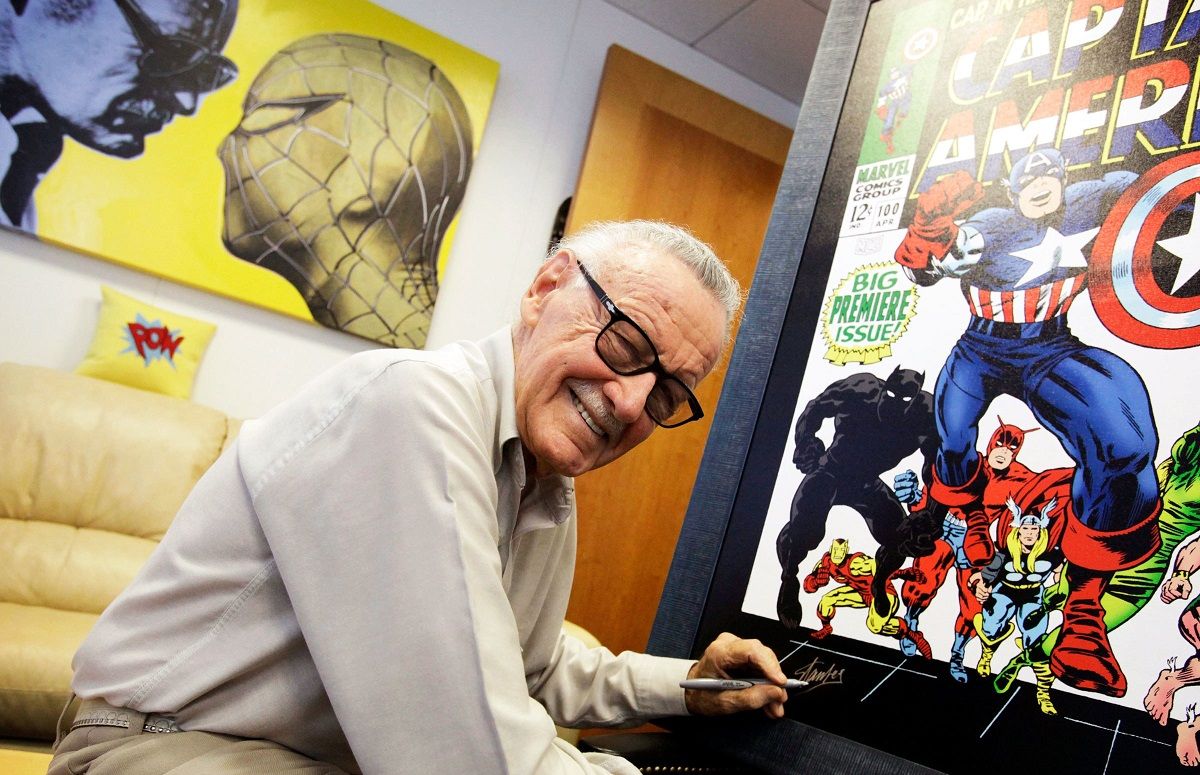 He created his first comic The Fantastic Four back in 1961 when he had almost 40 years. In the following period, he conjured the legendary Marvel Universe, whose heroes became cultural icons and famous across the entire world. In fact, they still are. He passed away in 2018 and many artists from around the world paid him a wonderful tribute.
Samuel L. Jackson (1948 – )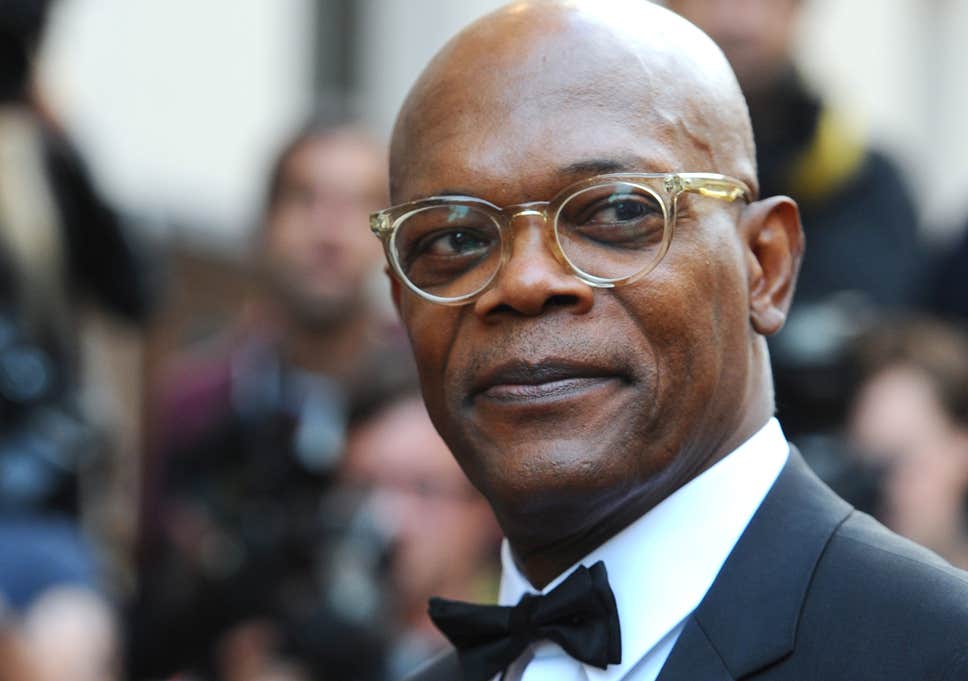 He is easily one of the most recognized actors in Hollywood, but he achieved fame pretty late in his life. Samuel L. Jackson came to prominence in the early 1990s (when he had 42+ years) with films such as Goodfellas, Jungle Fever, Jurassic Park, Pulp Fiction and many more after that. He was nominated for the Academy Award for Best Supporting Actor for his role in Pulp Fiction. Jackson is ranked as the highest all-time box office star with over $7.1 billion total US box office gross, an average of $89.9 million per film. The worldwide box office total of his films (excluding cameo appearances) is over $16.7 billion.
Sam Walton (1918 – 1992)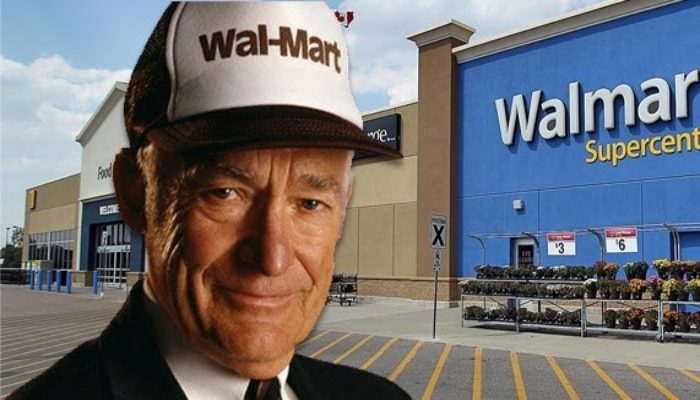 It can be said that Sam Walton had a very successful retail-management career even in his younger days, in his 20s and 30s, but his path to great fortune began at age 44 when he founded the first Walmart shop in 1962. Contrary to the practice of the previously existing discount store chains, Walton started opening stores in smaller towns, not larger cities. With his model, he made sure that existing competition was limited and secondly, if a store was large enough to control business in a town and its surrounding areas, other merchants would be discouraged from entering the market. The Walmart store chain grew to be the world's largest corporation by revenue as well as the biggest private employer in the world. For a period of time, Walton was the richest man in America.
Henry Ford (1863 – 1947)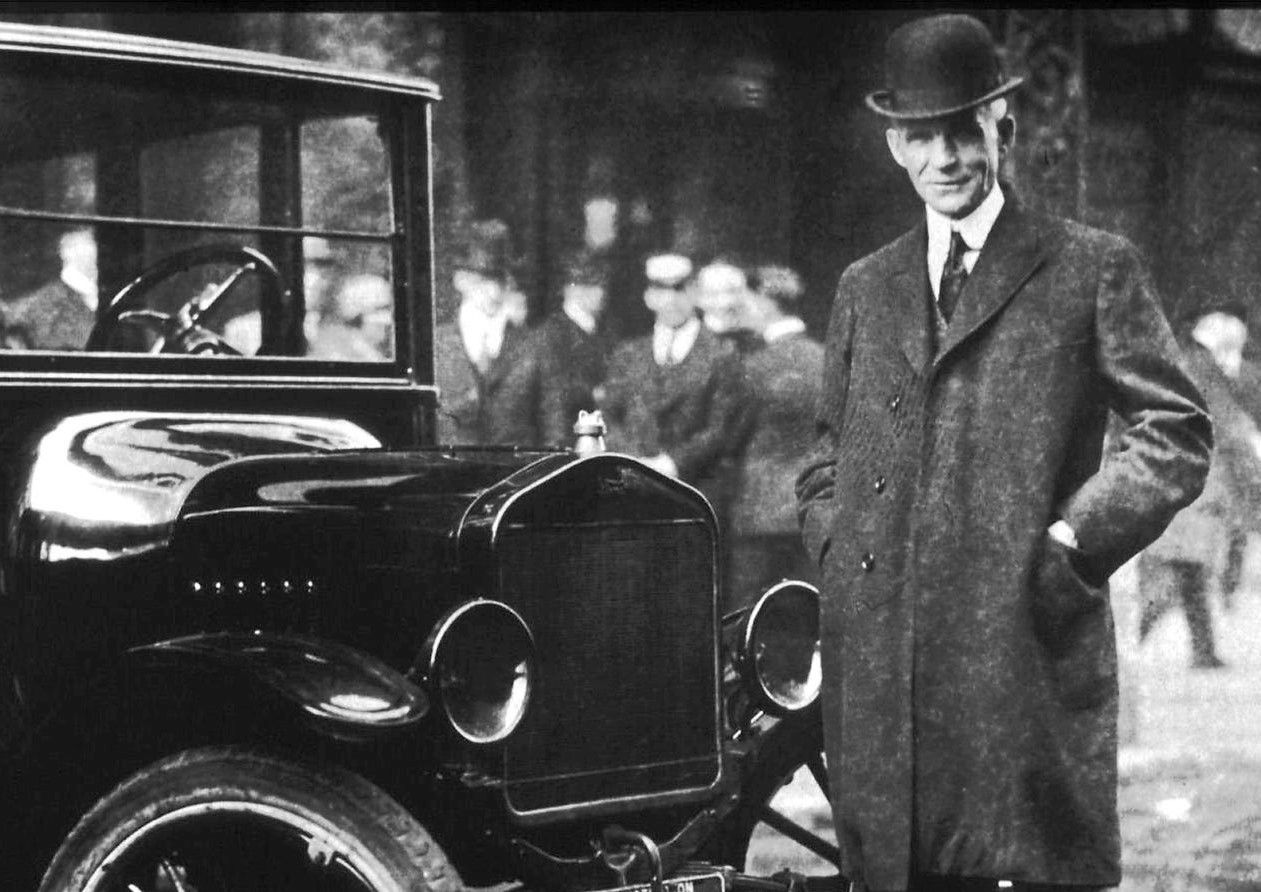 He was an American industrialist and a business magnate, the founder of the Ford Motor Company. Henry Ford is credited for converting the automobile from an expensive machine to a practical transporting vehicle that many middle-class Americans could afford. His introduction of the Model T automobile revolutionized transportation and American industry. As the owner of the Ford Motor Company, he became one of the richest and best-known people in the world.
Ray Kroc (1902 – 1984)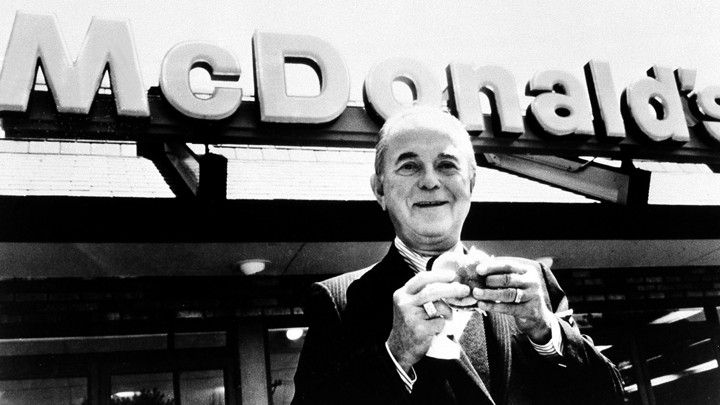 This man spent a big part of his career as a milkshake-device salesman. However, at age 52 in 1954 he saw the potential of the restaurant which was built and managed by Richard and Maurice McDonald in San Bernardino, California. The restaurant was clean, modern, mechanized, and the staff professional and well-groomed. Kroc became convinced that the concept and design of this small chain had the potential to expand across the nation. He eventually developed McDonald's into a leading global franchise, making it the most successful fast-food corporation in the world. Kroc was included in Time 100: The Most Important People of the Century, and amassed a multi-million dollar fortune during his lifetime.
Harland (Colonel) Sanders (1890 – 1980)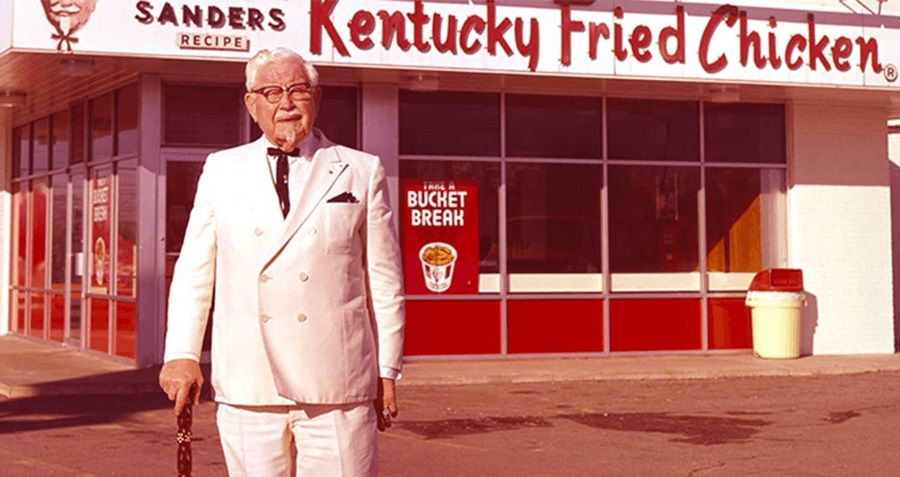 Sanders held a number of jobs in his early life, such as steam engine stoker, insurance salesman and filling station operator. He began selling fried chicken from his roadside restaurant in North Corbin, Kentucky, during the Great Depression. During that time Sanders developed his "secret recipe" and his patented method of cooking chicken in a pressure fryer. In 1952, when he was 62, he founded Kentucky Fried Chicken (KFC). The franchise rapidly expanded in the US and overseas, so 12 years later he sold it for $2 million (which would worth around $16.5 million today).
Arianna Huffington (1950 – )
This woman founded the news publication The Huffington Post, at age 55. While she worked as a political commentator and writer for her early career, the success of her media outlet brought fame to her and her name. The company was later sold to AOL for $315 million but she remained as President and Editor-in-chief of The Huffington Post Media Group for years. Arianna Huffington has been named to Time Magazine's list of the world's 100 most influential people and the Forbes Most Powerful Women list.
Donald Fisher (1928 – 2009)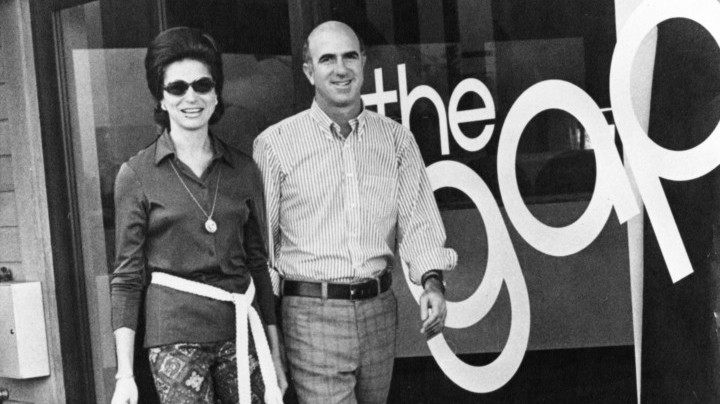 After he finished school, Donald Fisher served as a U.S. Naval Reserve as an officer and then worked for his father as a cabinet-maker. In the 1960s Fisher started his own business renovating hotels and bought the Capitol Park Hotel in Sacramento fortuitously leasing some retail space to Levi Strauss & Co. which opened a showroom. After unsuccessfully trying to return a pair of Levi's jeans that did not fit, he noticed that most department stores only carried a limited selection of Levi's jeans and suggested to the company that they needed a store that would carry all their sizes and styles in one store. The concept was accepted and Fisher and his wife opened their first store named the Gap after the "Generation Gap." In 1972, the Fishers launched the Gap label, becoming the first chain in retail history to use its store name as the brand name. Near the end of his life, the company had 135,000 employees and operated 3,727 stores worldwide. According to Forbes magazine, his net worth was estimated to be $3.3 billion.
Momofuku Ando (1910 – 2007)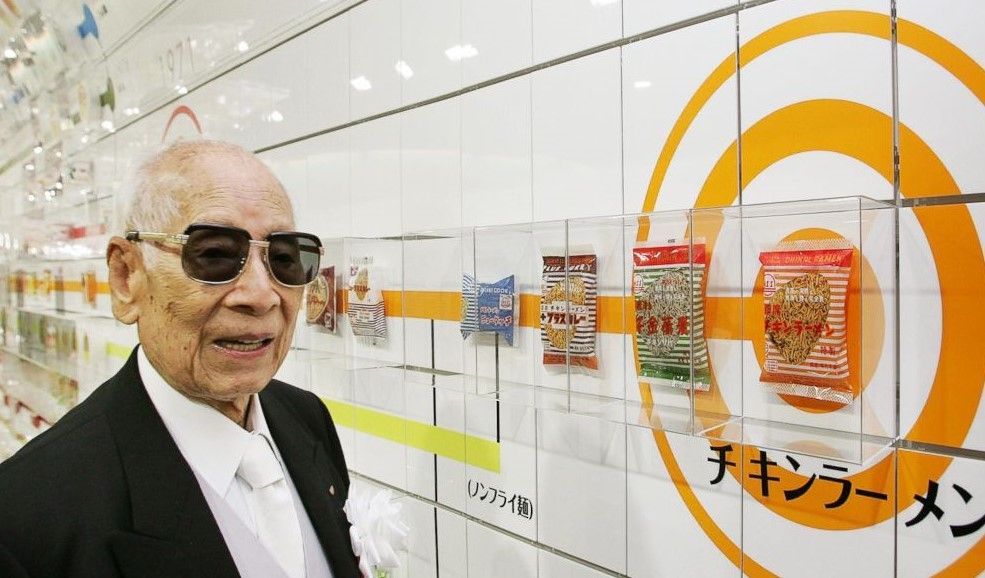 Have you ever eaten instant ramen/noodles? Well, you wouldn't have a chance if it wasn't for this guy. Momofuku Ando was raised in Taiwan and he did have his own textile company at a young age, in his twenties. However, after World War II he lost his company due to a chain-reaction bankruptcy. That did not stop Ando from founding another small family-run company producing salt in Japan. In 1958, at the age of 48, and after months of trial and error experimentation to perfect his flash-frying method, Ando marketed the first package of precooked instant noodles. In 1971 he also invented Cup Noodles which boosted the popularity of his instant meals. It is believed that he had a net worth of $100 million.
Taikichiro Mori (1904 – 1993)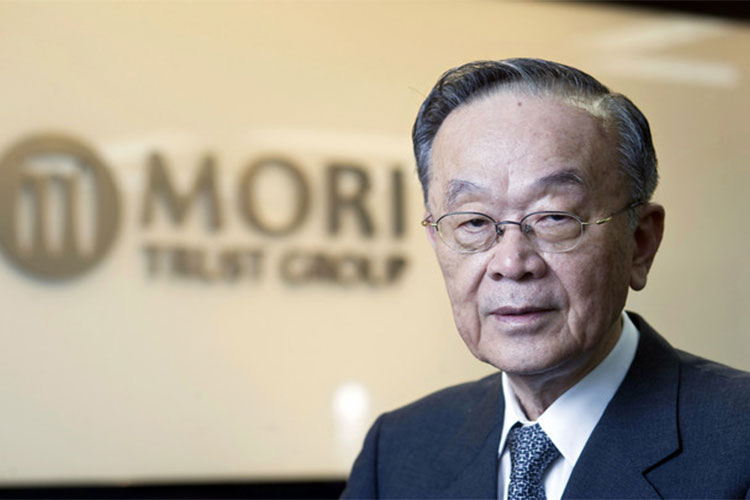 He graduated from the Tokyo College of Commerce (now Hitotsubashi University) in 1928 and later worked as a professor and as Dean of the Faculty of Commerce. While working for the University, he founded the Mori Building Company and entered the real estate business at age 51. Taikichiro Mori made a net worth of $13 billion in 1992 and that made him the richest man in the world at the time, when his net worth was actually double that of Bill Gates. Quite a success right?