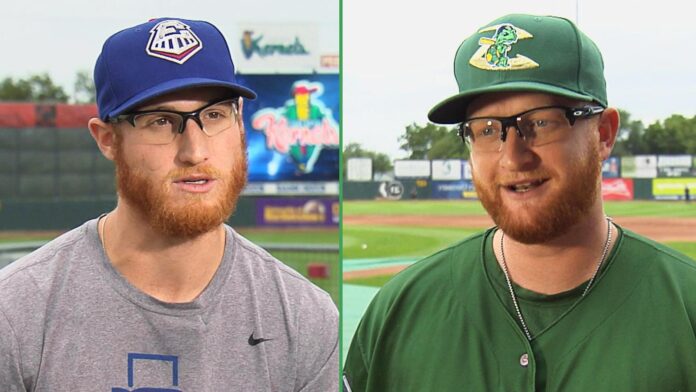 These two American baseball players from the minor leagues don't just look the same, but they have the exact same names – Brady Feigl. They both have the same height (6-feet, 4-inches / 1.93m) and the same build. The doppelgangers have red hair and sport the same beard. They even wear the same type of glasses.
The case becomes even more unusual if you know that both play as pitchers in their respective clubs. They even had the same type of injury and surgery – ulnar collateral ligament reconstruction, also known as Tommy John surgery. Guess what? Both Brady Feigls used the same doctor for the treatment and the operation.
People begun asking themselves, are they long lost twins or clones or what the actual f*ck? So, the newsmagazine Inside Edition went a step further and got them to take a DNA test in order to see if they are related.
Although Brady Feigl 1 and 2 had the same level of Germanic ancestry – 53%, it turns out they were not really related despite everything else suggesting the contrary.
"We're still brothers in a way," Brady Feigl of the Texas Rangers said, to which Brady Feigl of the Oakland A's replied: "And we're always going to be Brady Feigl."