If you enjoy winter landscapes and you hope to see the northern lights, then you'd love the Arctic TreeHouse Hotel in Finland, near the Arctic circle. It consists of 32 treehouse-like buildings constructed of wood and clad in overlapping wooden shingles, imitating the scale-like exterior of a pine cone and providing much-needed insulation. The "pods" stand on stick-like legs reminiscing of "cone cows" – popular toys in the Nordic countries which are comprised of pine cone "body" and four stick "legs".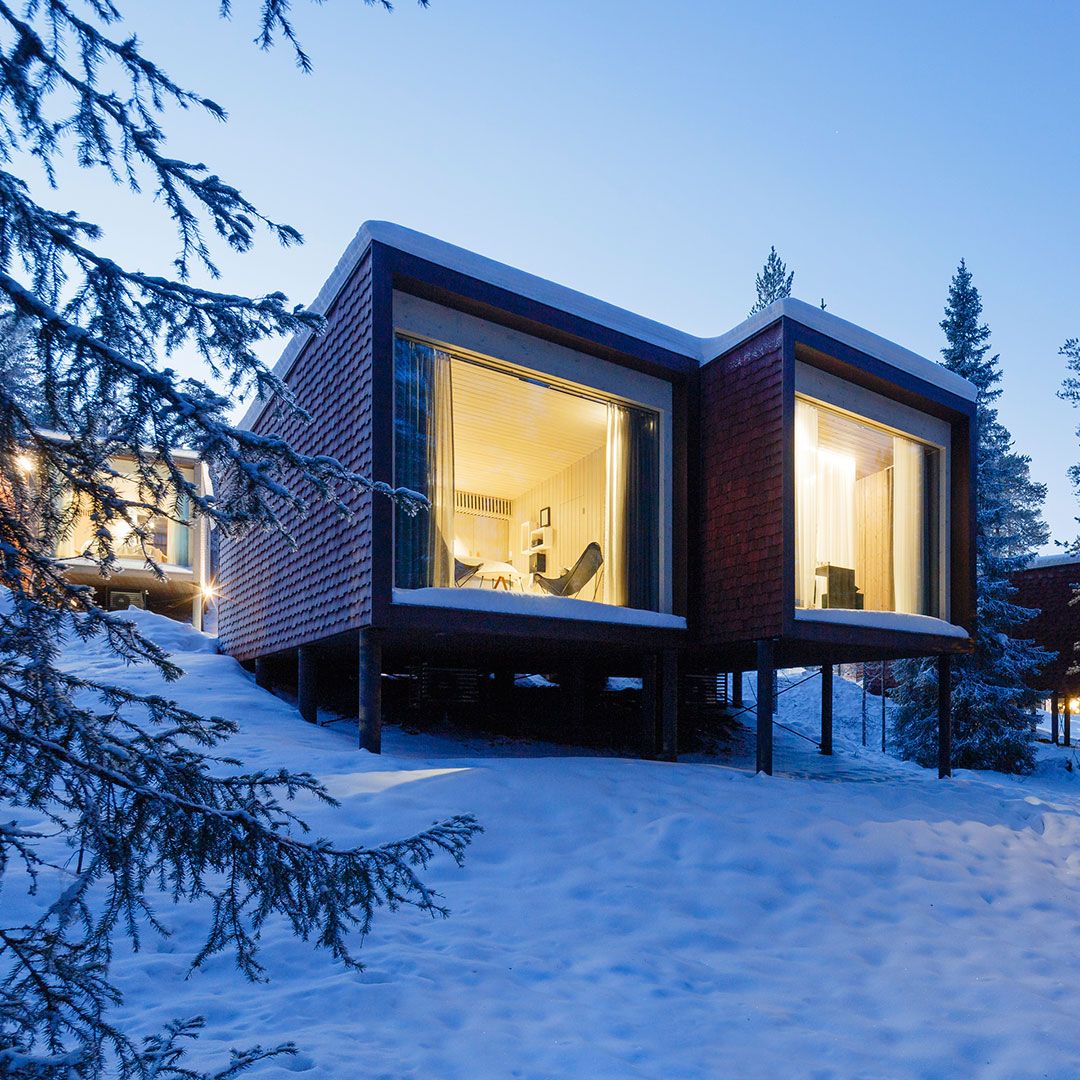 "They wander downhill, peering curiously at the landscape and northern lights. The ecological footprint of the materials and technical solutions used had an important impact at every step of the planning and building process. The contrast between wild nature and a safe, warm, nest-like space has been a guiding element of the whole design," explain the architects.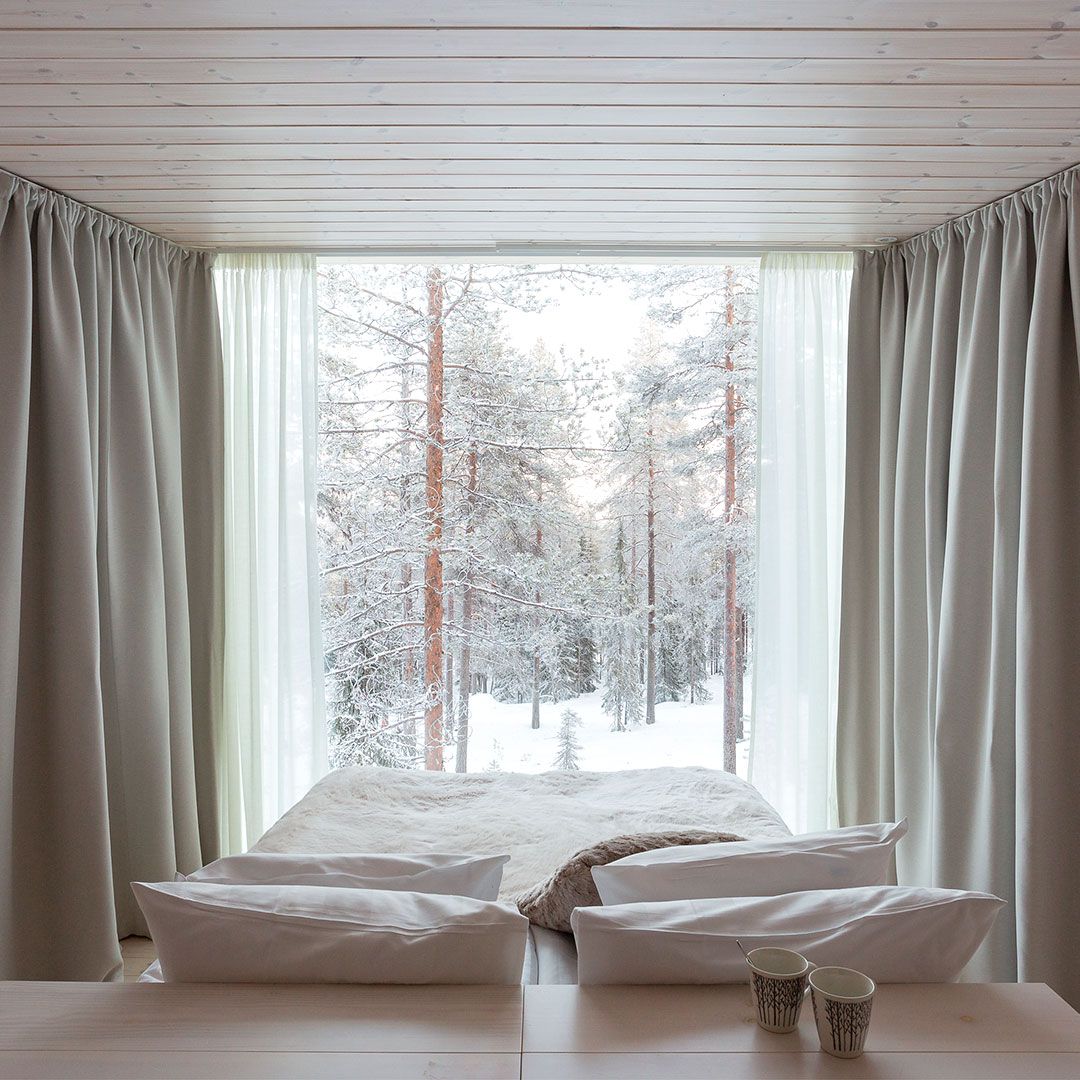 Inside, there is a dark, atmospheric entrance hall, and a light-filled bedroom. The rooms are decorated in Scandinavian style and the Adjoining pods have mini-kitchens and fridges. If you feel too lazy, the hotel even offers room service via WhatsApp, so you could enjoy the comfort of the room even further. One of the walls is entirely made out of glass and it provides an unobstructed view of the scenery and the aurora borealis if you are in luck.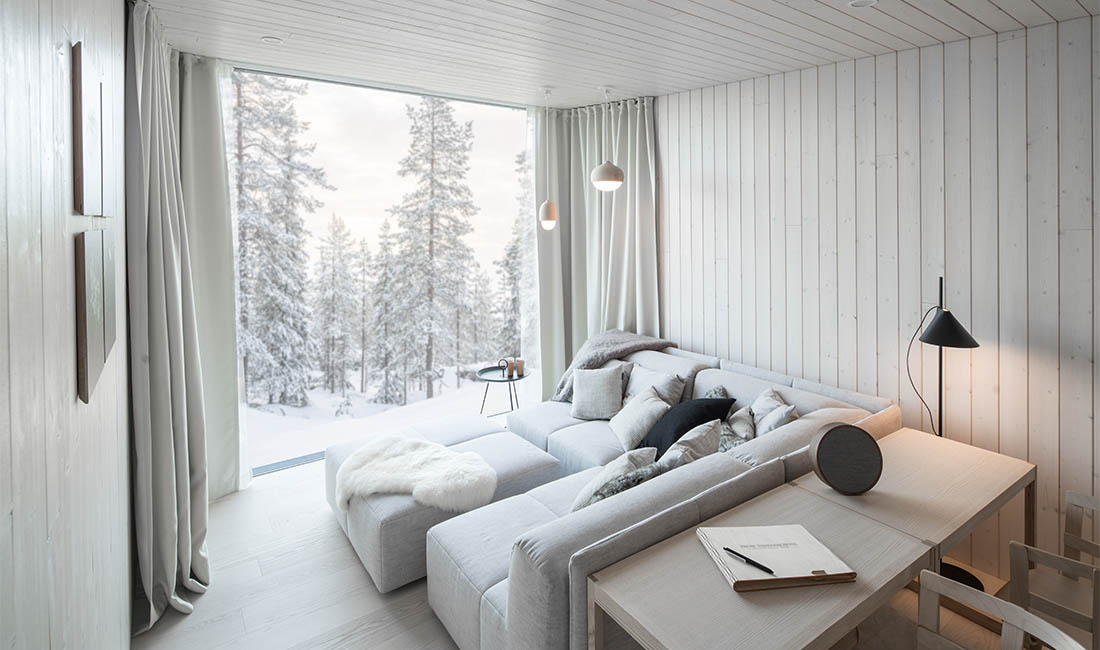 In the complex, there is a communal building, encompassing a restaurant and a lobby with an impressive steel fireplace. The menu is based on local and seasonal ingredients with delicacies like reindeer meat, fresh lake fish, wild mushrooms, and berries, all reworked with a modern twist.