Netflix is one of the best and most popular video streaming services, but there are different movies and TV shows in each of the 190 countries where it is accessible. So, some viewers are more privileged than others because studios enforce their copyright by country and services like Netflix want to maximize their profits by offering content that should be popular only in a specific region. But there is a workaround if you use a VPN service. We personally recommend ProtonVPN. Another VPN service – SurfShark researched which countries have the biggest and the best Netflix catalogs in the world.
Biggest Netflix Catalogs: USA and Canada
The two biggest countries in North America offer the biggest number of movie and TV show titles on Netflix. The total number in the US is 5,879 (4,035 movies and 1,844 TV series) while Canada has the biggest movie catalog with 4,043 films. That doesn't necessarily make the best countries for streaming on-demand as they somewhat lack in quality.
Subscribers from Georgia cannot be very happy with the choices they have as they can watch only 2,116 videos (1,388 movies and 728 TV series) – the least out of all countries. Azerbaijan has only one more title.
Best rated Netflix catalog: Azerbaijan, Portugal, Georgia, Ukraine, and Russia
Even though Georgia and Azerbaijan have the smallest libraries, they have some quality films available. The average rating on IMDB in these two countries, as well as Portugal, Ukraine and Russia, is 7.13.
On the other hand, the USA and Canada have the joint lowest average IMDb score: 6.95. Canada's library also has the lowest average MetaCritic score, at 61.4. So quantity definitely does not mean quality.
Most prestigious Netflix Catalog: South Korea and Switzerland
South Korea has the trophy for "most Academy Award Winners" on Netflix – 109. The country also shares the top number of Emmy-winning shows (35), along with five other Asian territories: Thailand, Philippines, Malaysia, Singapore, and Indonesia. Switzerland comes second in this category with 85 Oscar-winners and 34 Emmy-winners.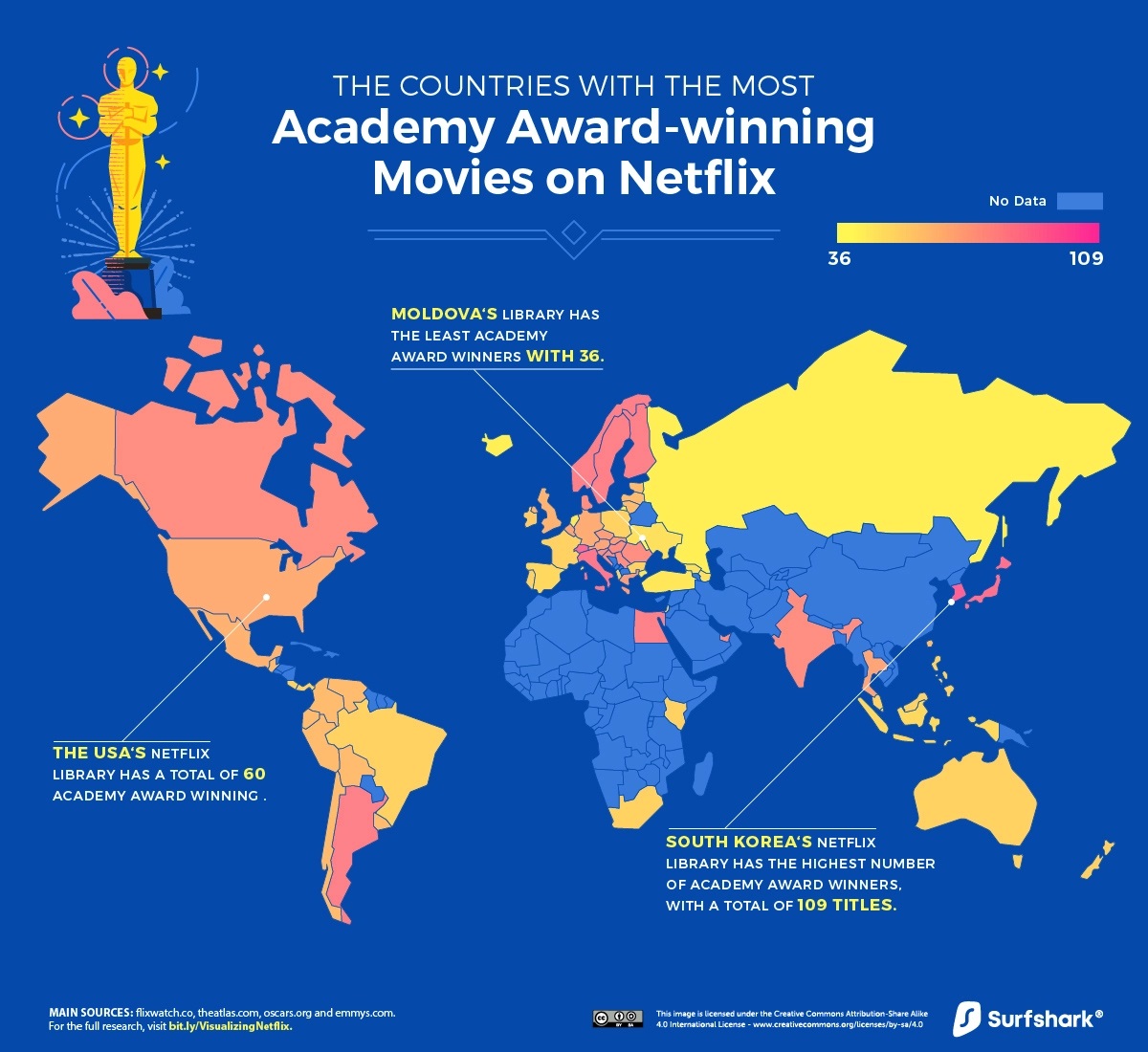 On the bottom of the chart is Moldova, where people can stream only 36 movies that got an Academy Award. However, this does not mean that the movies are bad per se, as they gave a respectable IMDb average of 7.12.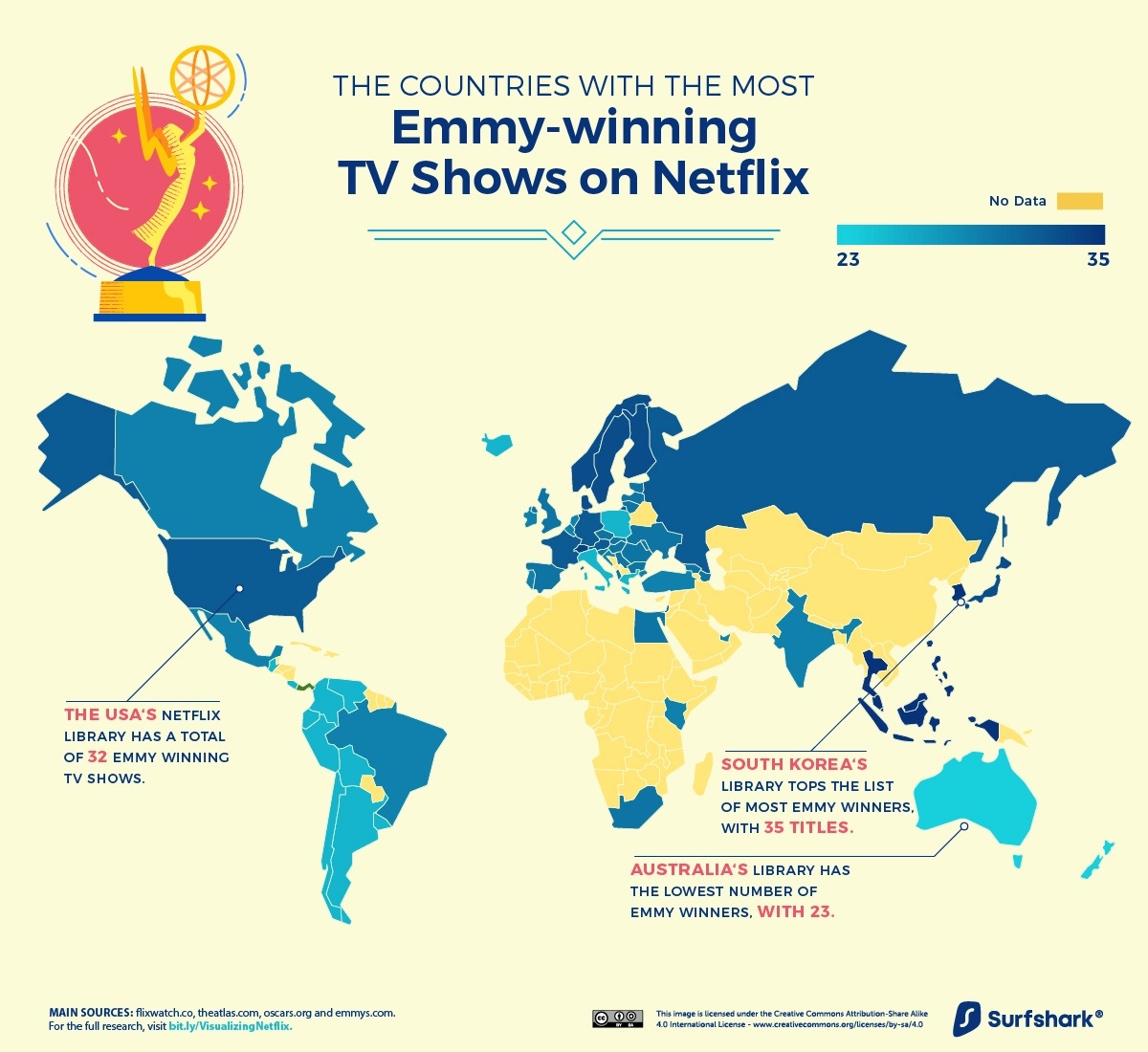 Have in mind that the data used in this research was borrowed from Flixwatch where the known libraries come from 70 countries, not from all 190.