Windows 10 has a lot more built-in programs than its predecessors, but almost every user needs some additional software that will suit their needs. Perhaps you don't even know that you have needed something all along. Regardless if you have a freshly installed Windows, or you are already up and running, check out our recommendations and pick the apps you find most useful. The best part is that they are all free!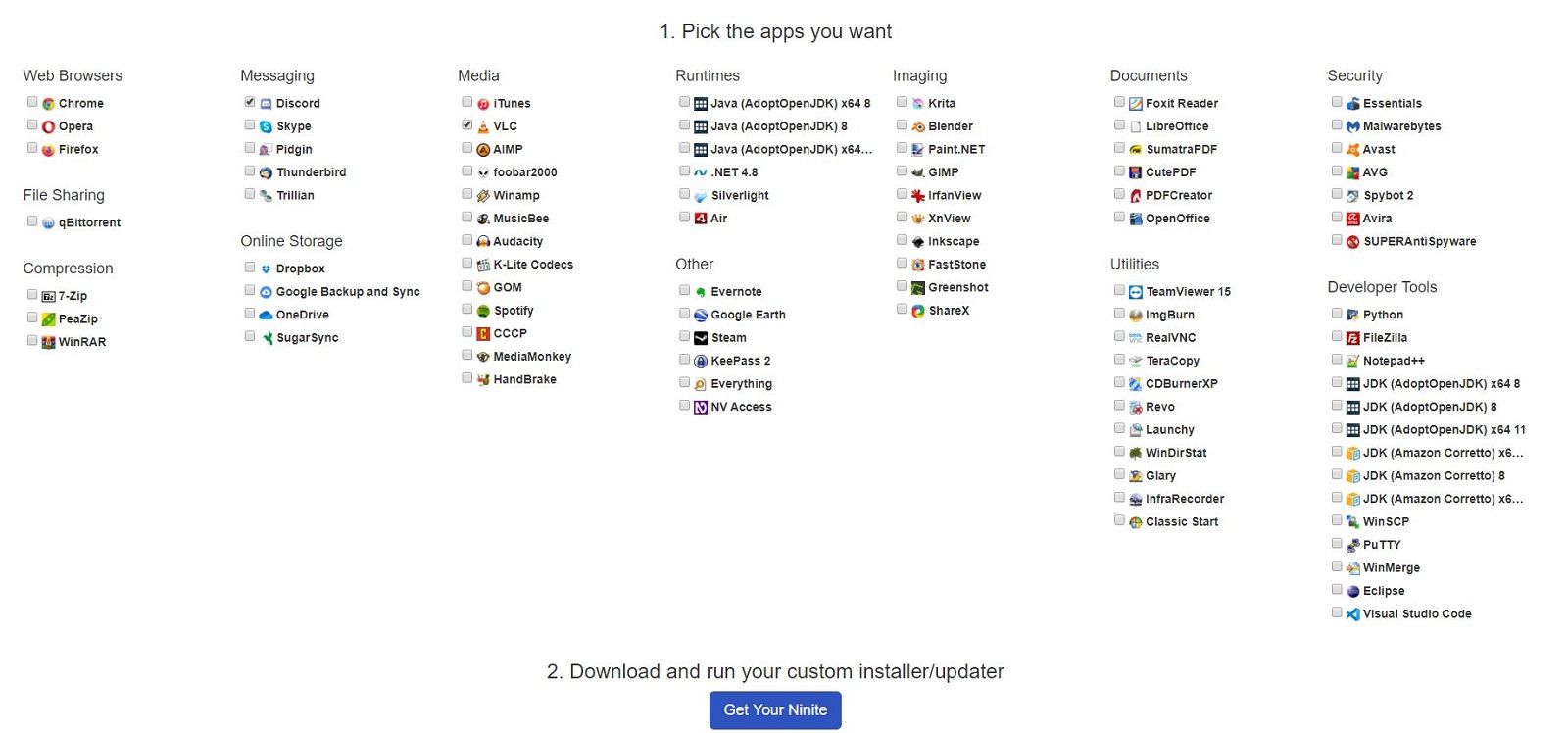 We start the list with an interesting program called Ninite. It's especially useful if you have just (re)installed your Windows and you want to start with the essentials. What this app does, is basically packing multiple programs that you need into one single installer. You just need to go to their website, select the programs you need, download your custom installer and run it! It will make your life a bit easier.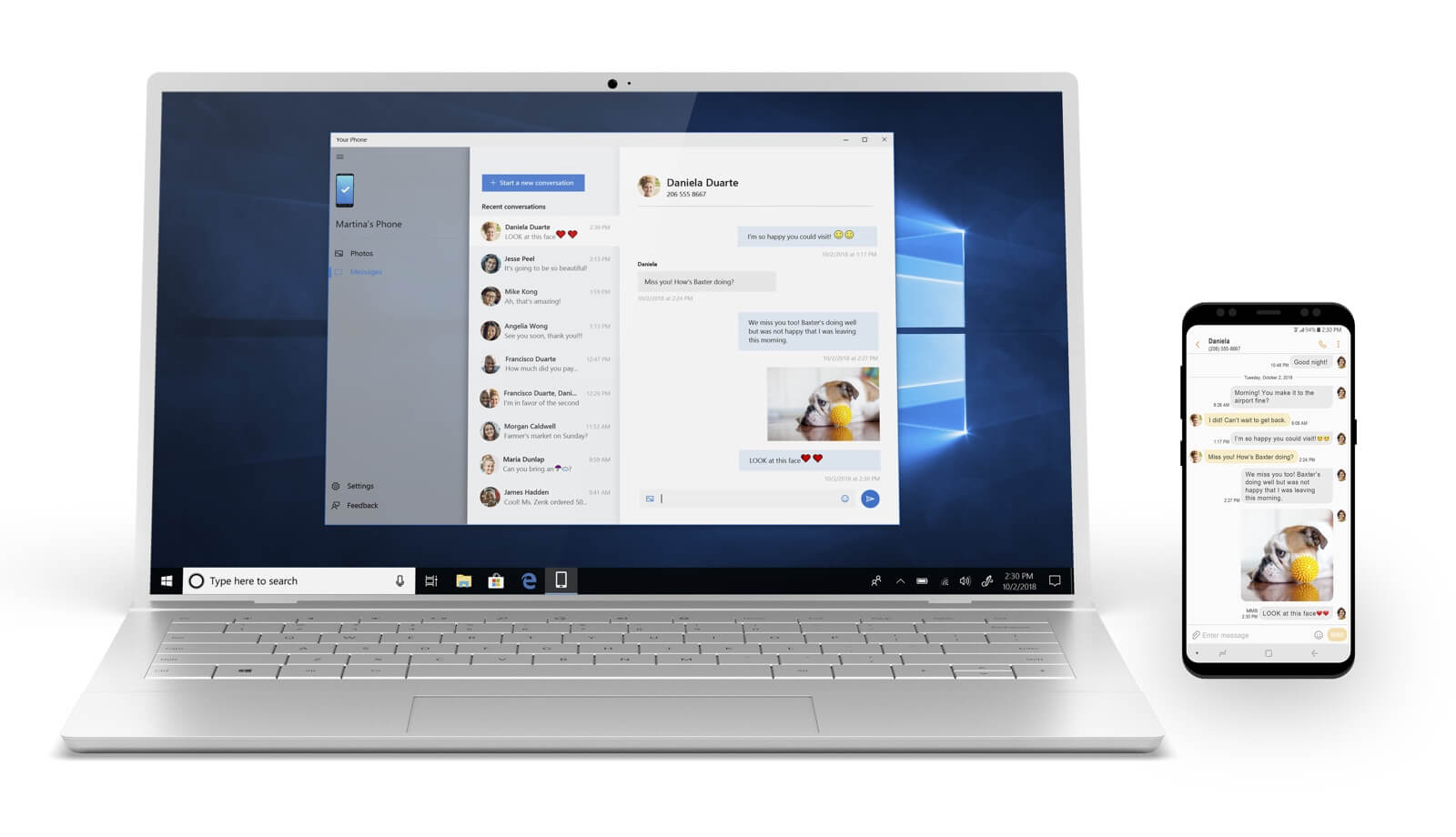 Many people (like us) have a phone addiction. They (we and probably you) have a hard time parting from their smartphones even for a few minutes. Your Phone Windows app, allows you to connect your phone with your computer. This will allow you to browse your phone's photo gallery, get messages and call notifications, reply to messages directly from PC, and even pick up calls. One big drawback is that it is only available for Android (7.0 or later) and there is no compatibility with iOS.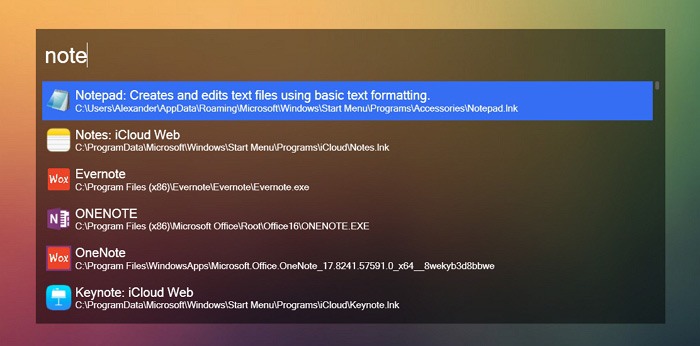 Wox is a full-featured launcher for your Windows computer, which lets you access programs and web content very quickly as you type. It should provide a much more powerful way of searching than the built-in Windows search. The app also supports different plug-ins so you can further customize your searches.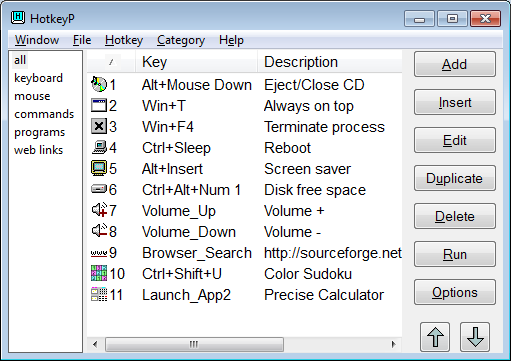 This is a fairly simple application that allows you to create your own custom shortcuts which can be used for opening any application, file, directory or web location easily. You can even assign various system actions like Control Panel access, deleting temporary files, system shutdown, terminate tasks, resize windows, etc. The simplistic interface allows usage even by people who are not very tech-savvy. The different commands and macros can be grouped into specific categories in order to organize them better. HotKeyP is one of the most versatile free programs for creating shortcuts, considering the number of functions and features it offers within the limits of a straightforward user interface.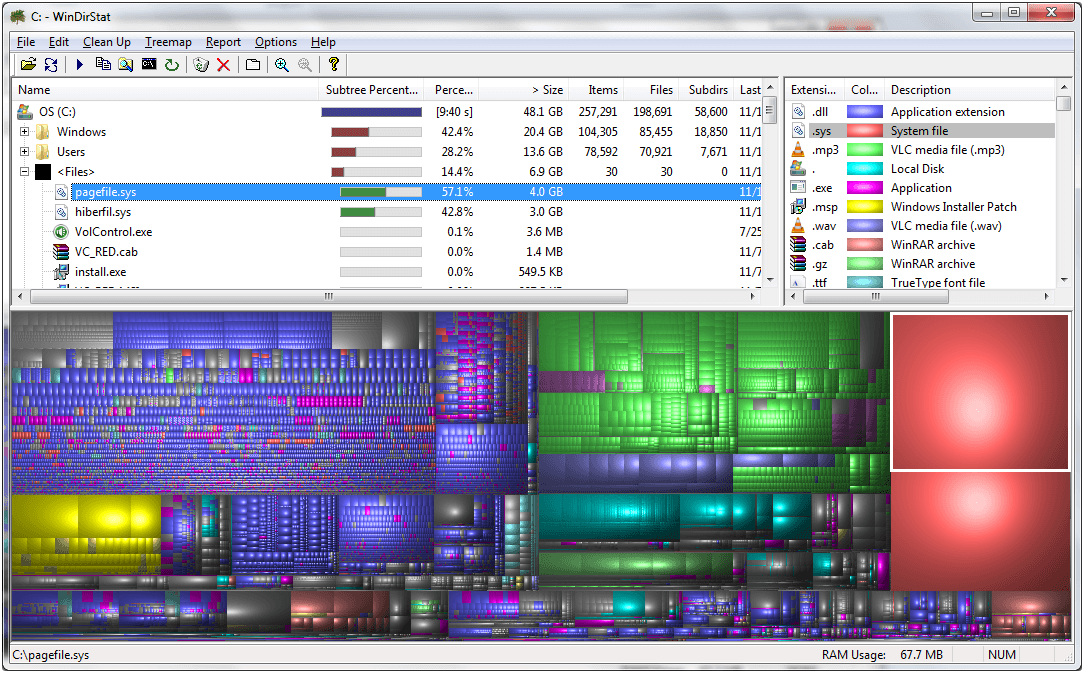 They say that sooner or later every hard disk will reach its capacity. Therefore, a program that analyzes how are you using your storage space could be a useful thing to have. WinDirStat is a disk usage statistics viewer and cleanup tool for various versions of Windows. On startup, it reads the whole directory tree once and then presents it in three views: the directory list, which resembles the tree view of the Windows Explorer; the treemap, which shows the whole contents of the directory tree straight away; and the extension list, which serves as a legend and shows statistics about the file types.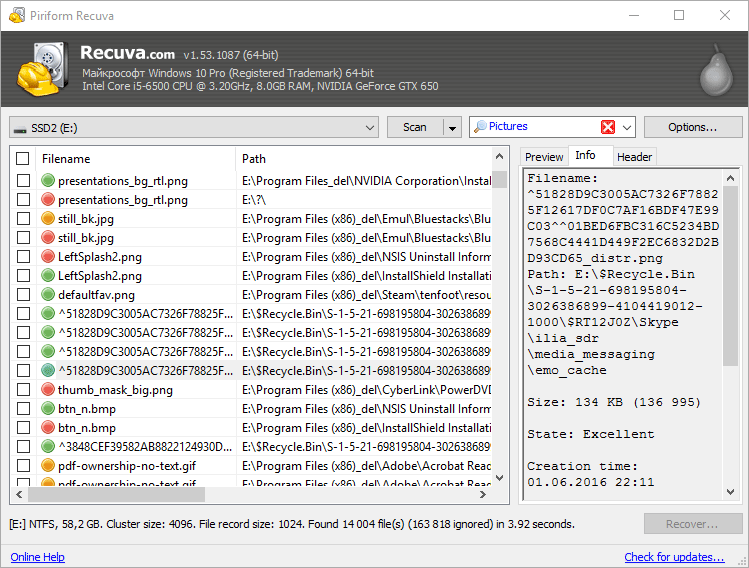 Accidentally deleted an important file? Lost files after a computer crash? Recuva should be able to help you by recovering your erased files. Recuva can recover files deleted from hard disk drives, USB flash drives, memory cards, portable media players or all storage mediums with a supported file system. As with other file recovery programs, Recuva works by looking for unreferenced data, but have in mind that if the operating system has written new data over a deleted file, then recovery will not be possible.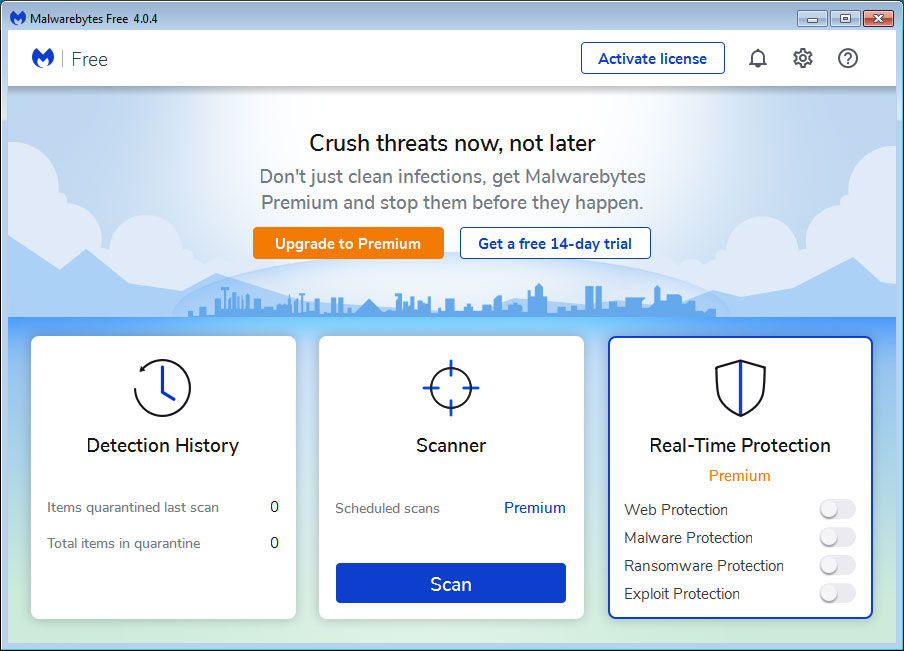 Malwarebytes is an anti-malware program that scans and removes malicious software, including rogue security software, adware, and spyware. The app scans in batch mode, rather than scanning all files opened, reducing the scanning time and potential interference if another anti-virus software is also running on the computer. It uses an anomaly-detection technology that should find suspicious background activities on your device before regular anti-virus programs are alerted. It has a good reputation and it should run even on heavily infected computers (and clean them!). Malwarebytes is free for personal use, but you will have to run the scans manually, as scheduled and automatic scans are a premium feature.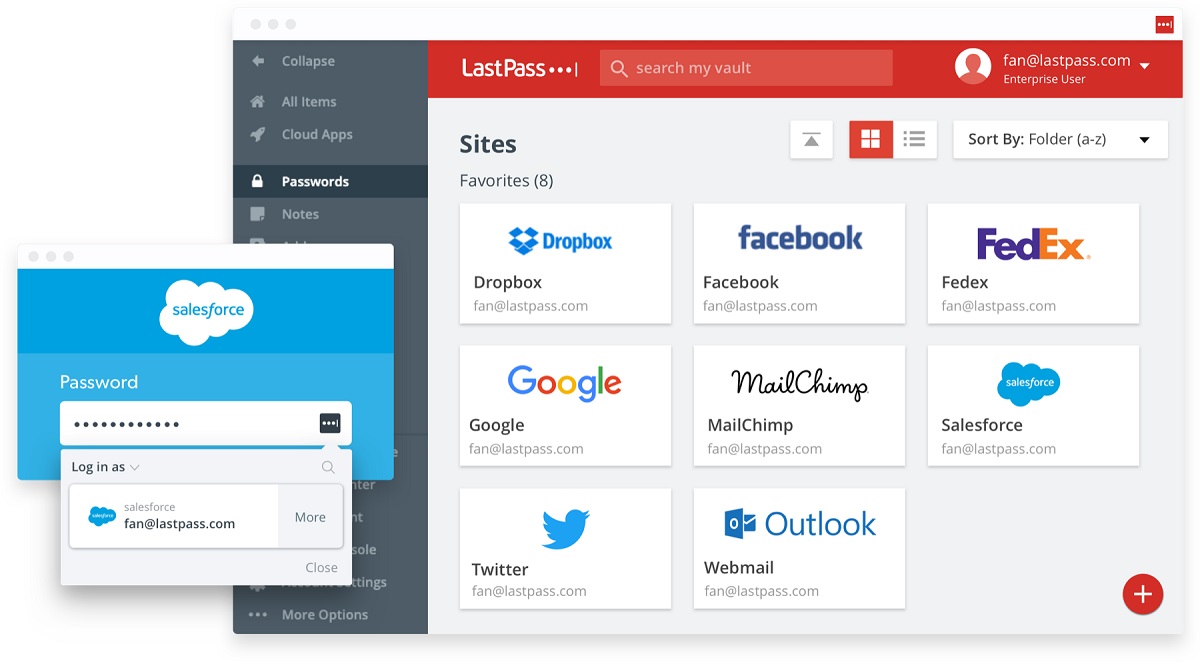 In the modern era, we have just too many accounts – social media, banking, online shops, work, etc. Password managers like LastPass are designed to provide a secure solution for remembering all of your passwords and an easier way to enter them when they are needed. Just remember your master password and LastPass remembers the rest. The standard version of LastPass comes with a web interface, but also includes plugins for various web browsers and smartphone apps. The content is synchronized to any device the user uses the LastPass software or app extensions on. Information is encrypted and decrypted at the device level.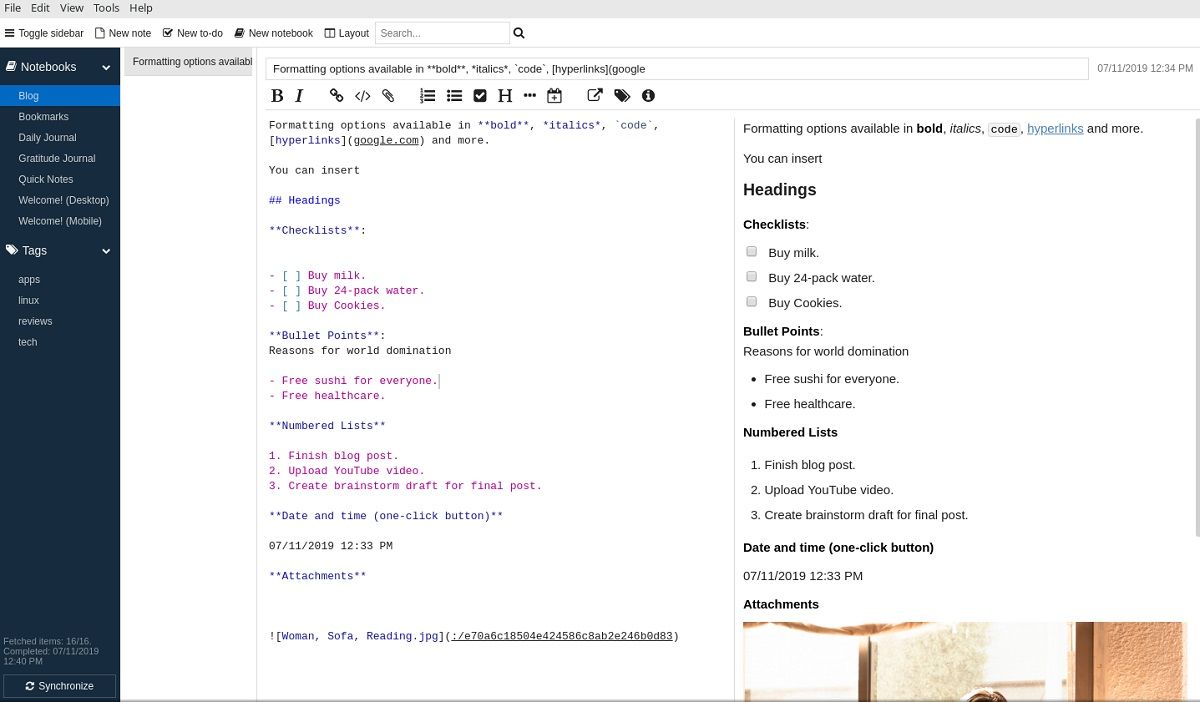 Everyone needs to take a note of something at some point, right? You may have been using the standard Notepad, but it is too plain and is lacking many useful options. There are many note-taking apps out there, but Joplin is different because of its security and privacy. Your notes will be encrypted and safe, as you will be the only one who can decrypt them. They belong only to you. Because of the way this program works, you can even store passwords, IDs, personal diary and all sorts of notes you want to keep private. To be fair, more privacy and security c less general features, so if you do not care about that part, go with Evernote.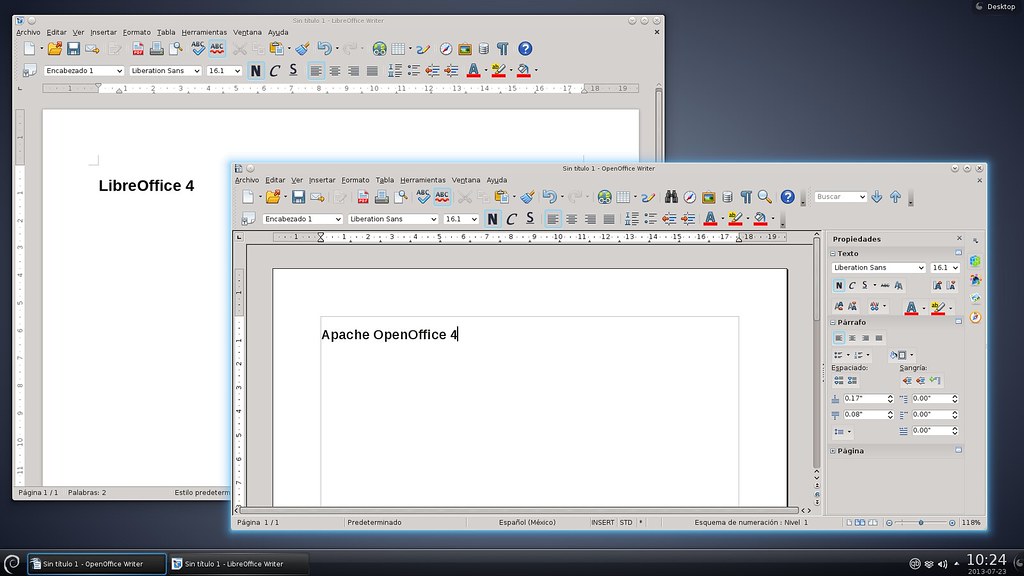 Both of these options provide free alternatives to Microsoft Office and they will provide you the ability to create and edit documents, spreadsheets, or presentations. LibreOffice and OpenOffice offer similar features but the former is the more actively developed of the two. It routinely adds new features and bugs are fixed more quickly. OpenOffice adds new options at a much slower rate, but this also means introducing fewer bugs. LibreOffice follows the modern trend with a cleaner interface and OpenOffice, on the other hand, presents more features in by default.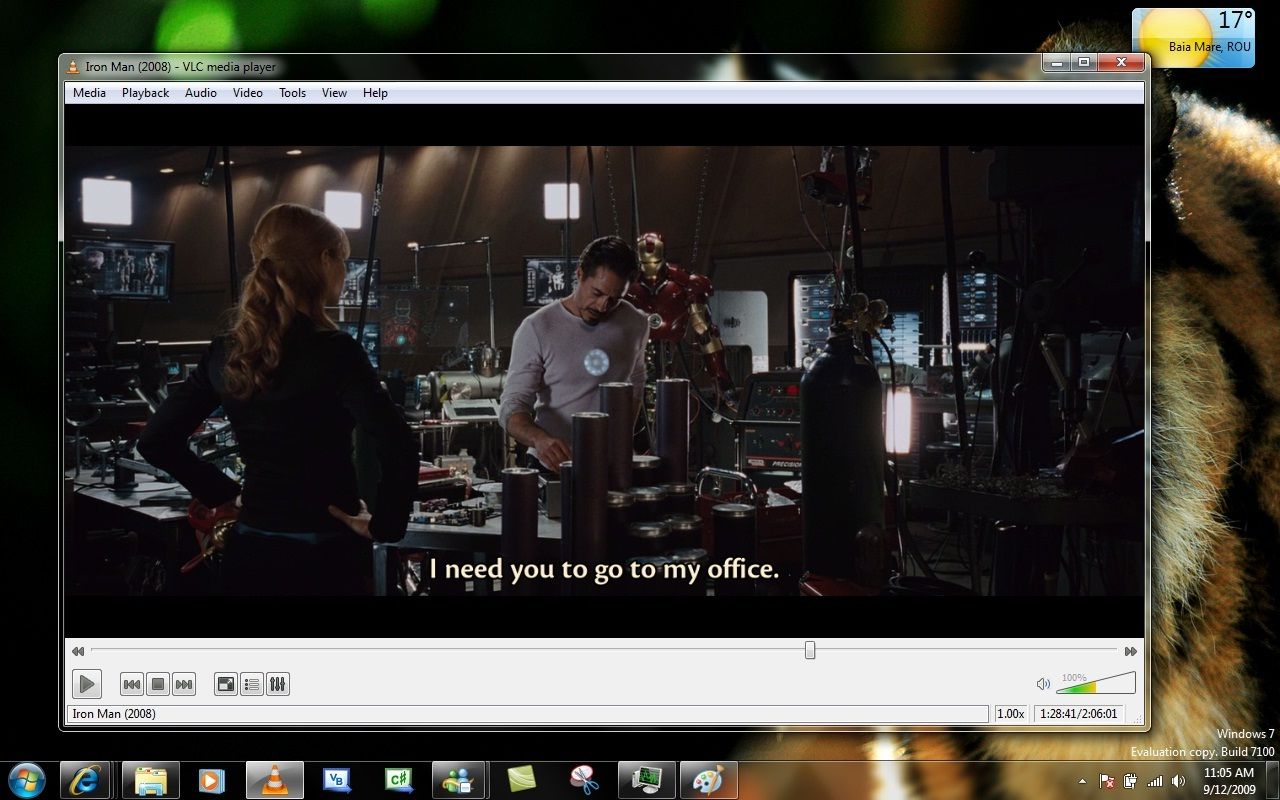 VLC is a free and open-source portable cross-platform media player software. This program is a simple, but powerful and efficient media player which runs a wide range of audio and video codecs. It can play almost any file and you can control everything easily. You can even customize it with skins or other extensions.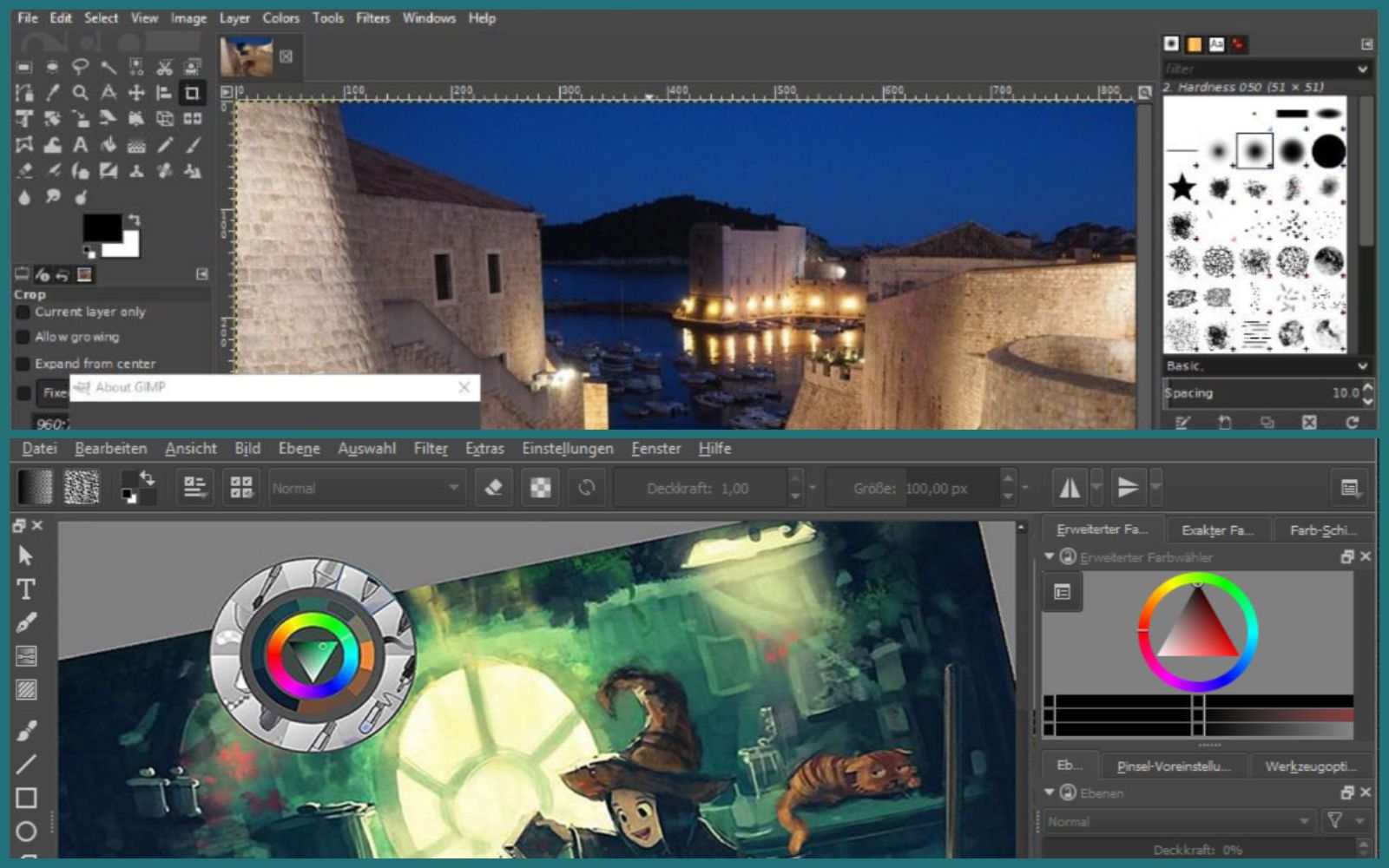 These two programs are both free and open-source alternatives to Photoshop. GIMP is a very feature-rich solution for photographers and is probably the better option for photo editing. On the other hand, Krita seems to have better brushes and is the more popular choice for digital drawing/painting, although they are able to accomplish both tasks appropriately.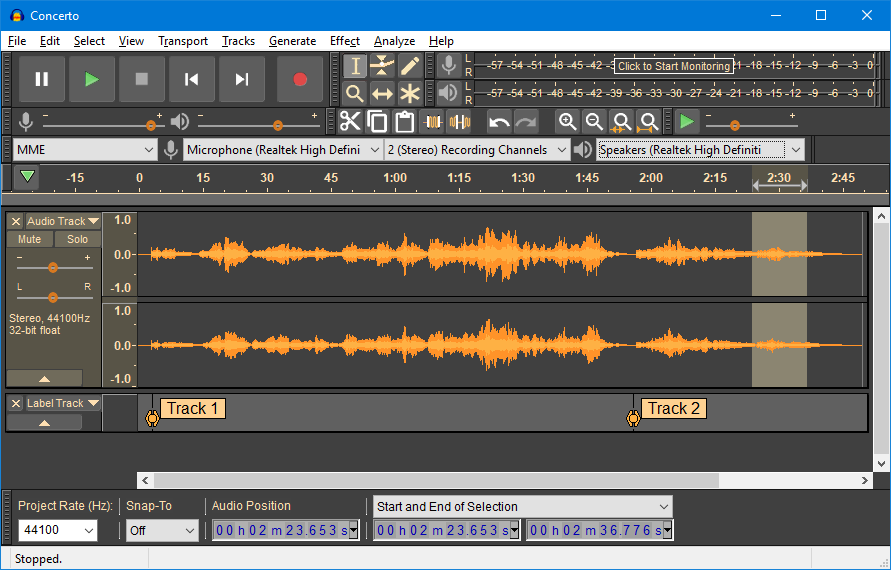 Audacity is a free and open-source digital audio editor and recording application software. In addition to recording audio from multiple sources, this program can be used for post-processing of all types of audio, including podcasts by adding effects such as normalization, trimming, and fading in and out. It has also been used to record and mix entire albums.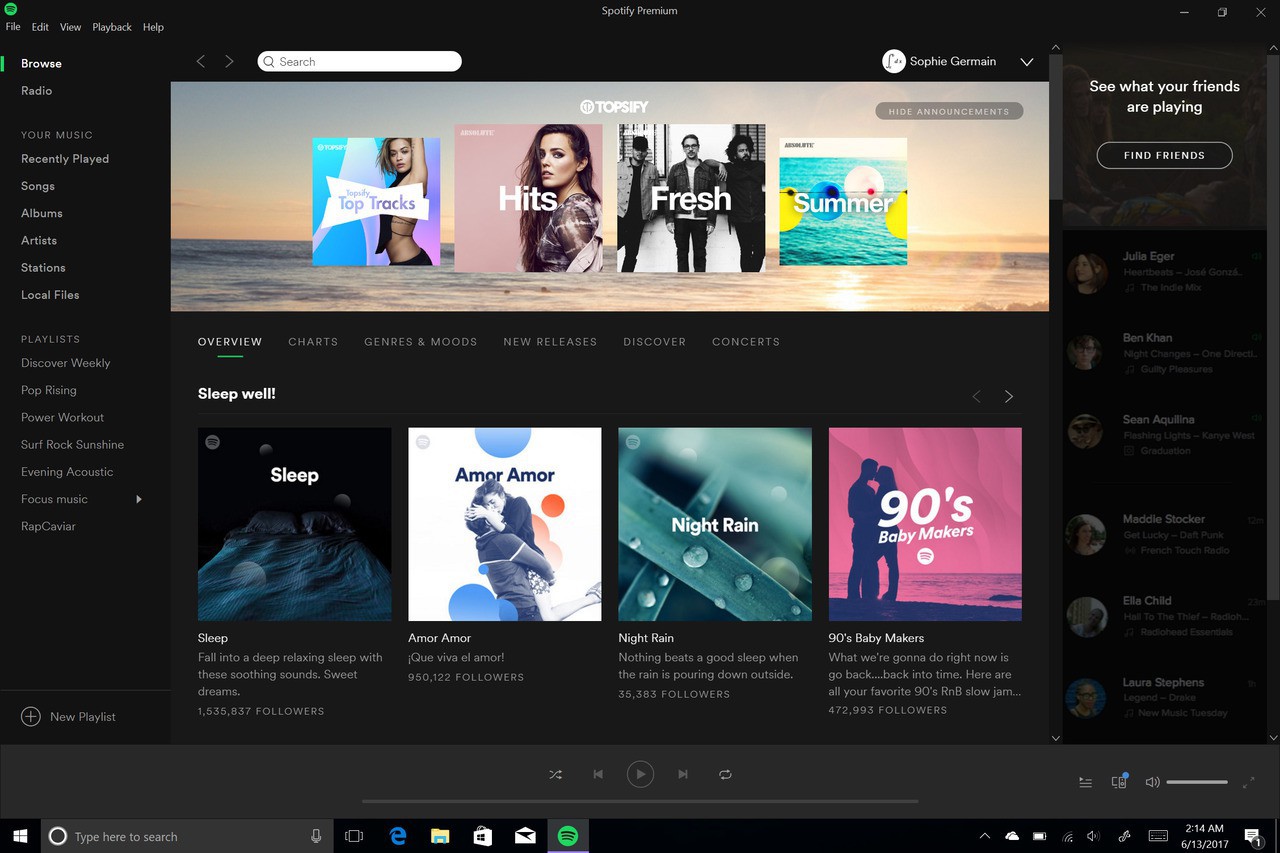 Spotify is still the number one music streaming service. So, if you like music, this is probably your best option for listening to your favorite songs and discover new ones as long as the service is supported in your country. Spotify provides access to over 50 million tracks. Users can browse by artist, album, or genre, and can create, edit, and share playlists. As a freemium service, basic features are free with advertisements or automatic music videos, while additional features, such as improved streaming quality and commercial-free listening, are offered via paid subscriptions.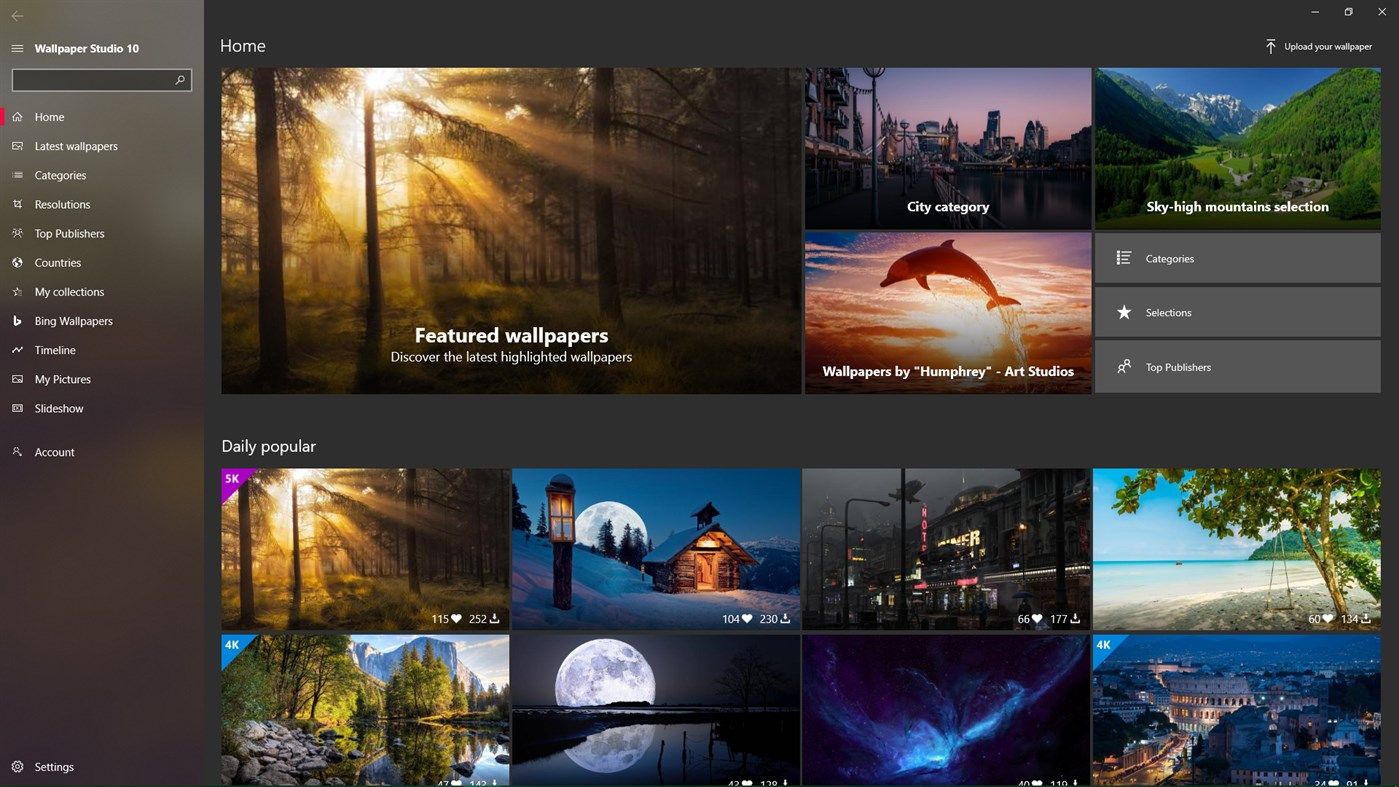 This app will grant you access to thousands of high-quality (HD, 4K, 5K, and 8K Ultra HD) wallpapers for your desktop or lock screen. Wallpaper Studio 10 will set the desired wallpaper instantly, without you touching any Windows settings. It can also be used to create Windows themes using some of your own photos. The program is also proud of the option for uploading, sharing and getting likes on your own wallpapers, so perhaps you could also become a popular wallpaper publisher.