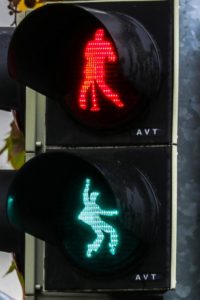 The German town Friedberg decided to install pedestrian traffic lights that bear the resemblance of Elvis Presley. The red "don't walk" signal features an image of Elvis standing at a microphone, while the green light shows the "King of rock&roll" dancing.
The town didn't decide this out of nowhere. Elvis was stationed in Friedberg when he served in the U.S. Army from 1958 until 1960.
The three crossing signals were approved by the local police department and costed the city around $1,000 according to the authorities.