Mysterious cases, murders, unexplained disappearings and riddles – we all enjoy these things, right? Reading such stories or watching movies is interesting, but games allow you to go one step further and take part in the investigation yourself. You can find the best detective games that can be played on a PC below.
---
L.A. Noire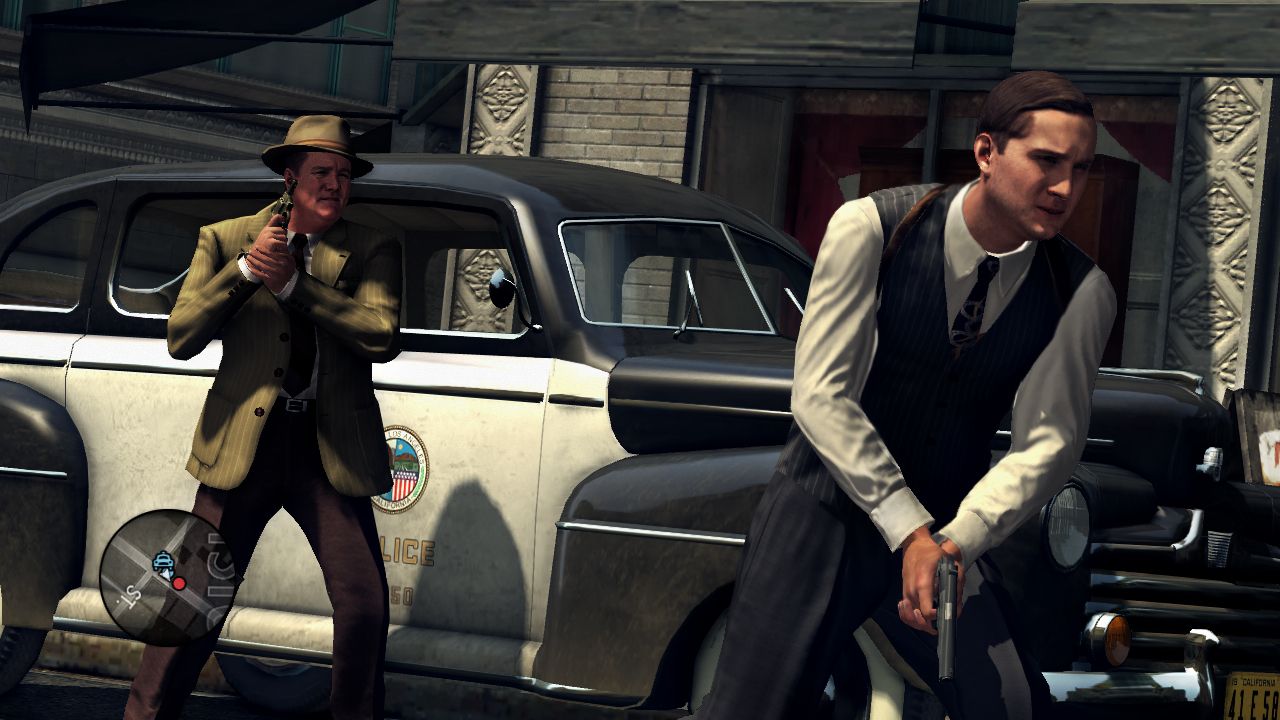 Released: 2011
Remastered: 2017
L.A. Noire is a violent crime thriller that blends breathtaking action with true detective work to deliver an unprecedented interactive experience. Search for clues, chase down suspects and interrogate witnesses as you struggle to find the truth in a city where everyone has something to hide.
Amid the post-war boom of Hollywood's Golden Age, Cole Phelps is an LAPD detective thrown headfirst into a city drowning in its own success. Corruption is rampant, the drug trade is exploding, and murder rates are at an all-time high. In his fight to climb the ranks and do what's right, Phelps must unravel the truth behind a string of arson attacks, racketeering conspiracies and brutal murders, battling the L.A. underworld and even members of his own department to uncover a secret that could shake the city to its rotten core.
It was developed by the short-lived videogame developer company Team Bondi but was later published by Rockstar.
---
Sherlock Holmes: Crimes & Punishments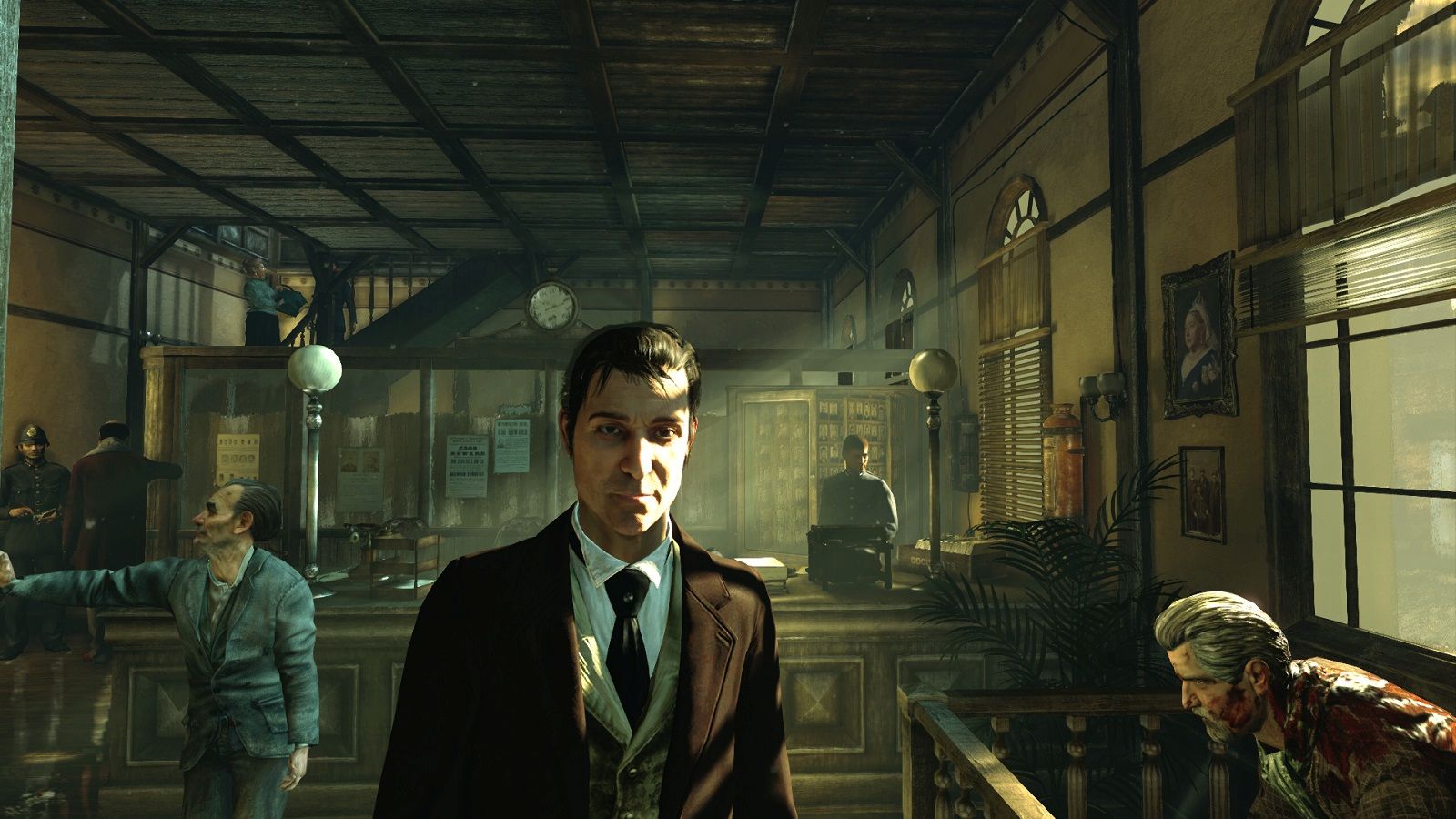 Released: 2014
The game is based on Arthur Conan Doyle's The Adventures of Sherlock Holmes, although each game has an original plot and storyline. Of course, it features one of the most popular detectives of all times Sherlock Holmes and his companion Dr. John H. Watson. There are multiple games in the series but Crimes & Punishments is probably the best of them as it makes you feel like you are really detecting and investigating. The crime scenes are atmospheric and the clues gathered are detailed, but your conclusions might be wrong. All the games in this series were developed by independent Ukrainian video game development studio Frogwares.
---
The Wolf Among Us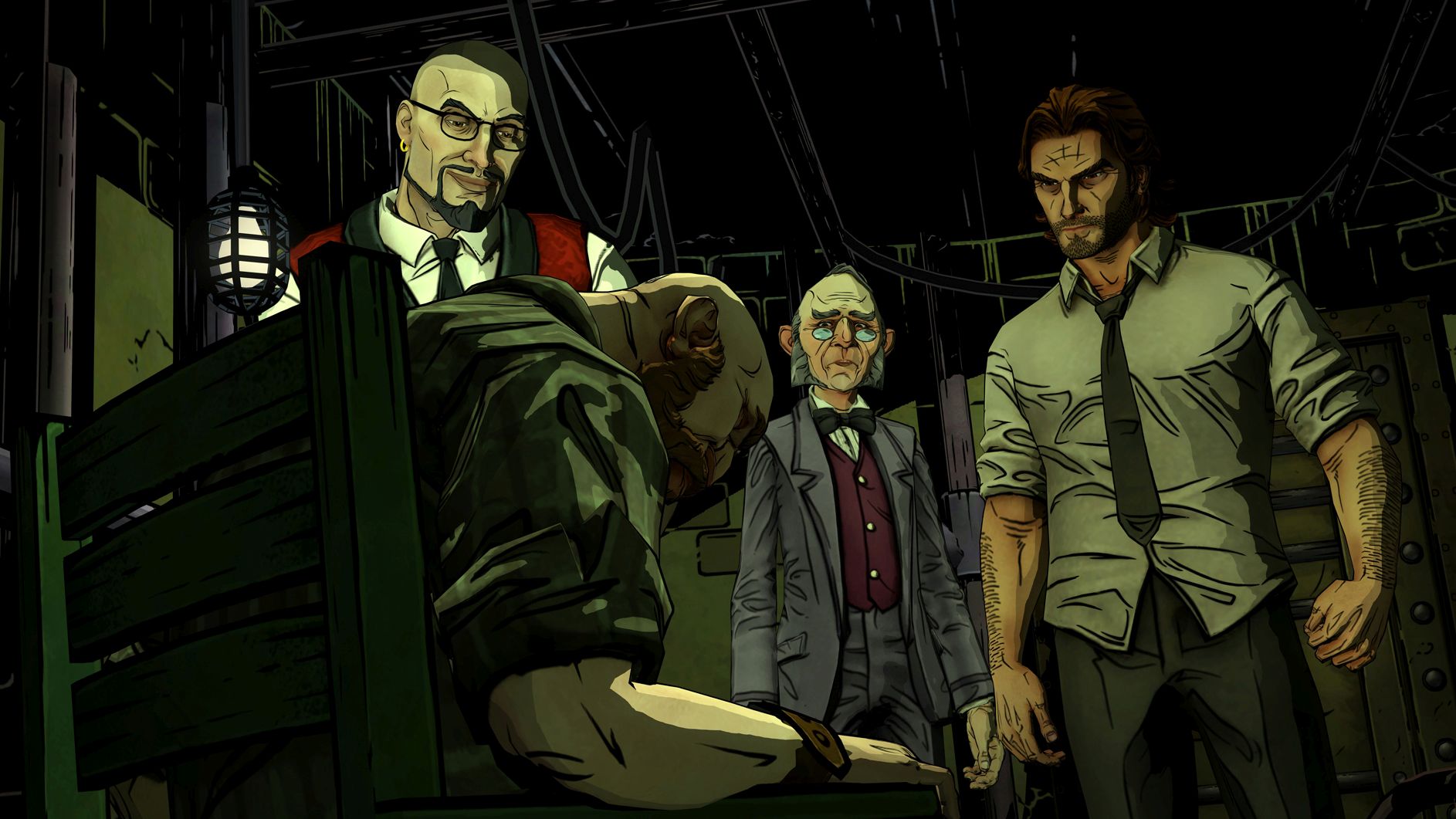 Released: 2013
This episodic adventure game was based on Bill Willingham's Fables comic series. It is set in a world where fairy tale characters are real and secretly living in New York City. As Bigby Wolf – THE big bad wolf – you will discover that a brutal, bloody murder is just a taste of things to come in a game series where your every decision can have enormous consequences. An evolution of Telltale's ground-breaking choice and consequence game mechanics will ensure the player learns that even as Bigby Wolf, Sheriff of Fabletown, life in the big bad city is bloody, terrifying and dangerous.
---
Return of the Obra Dinn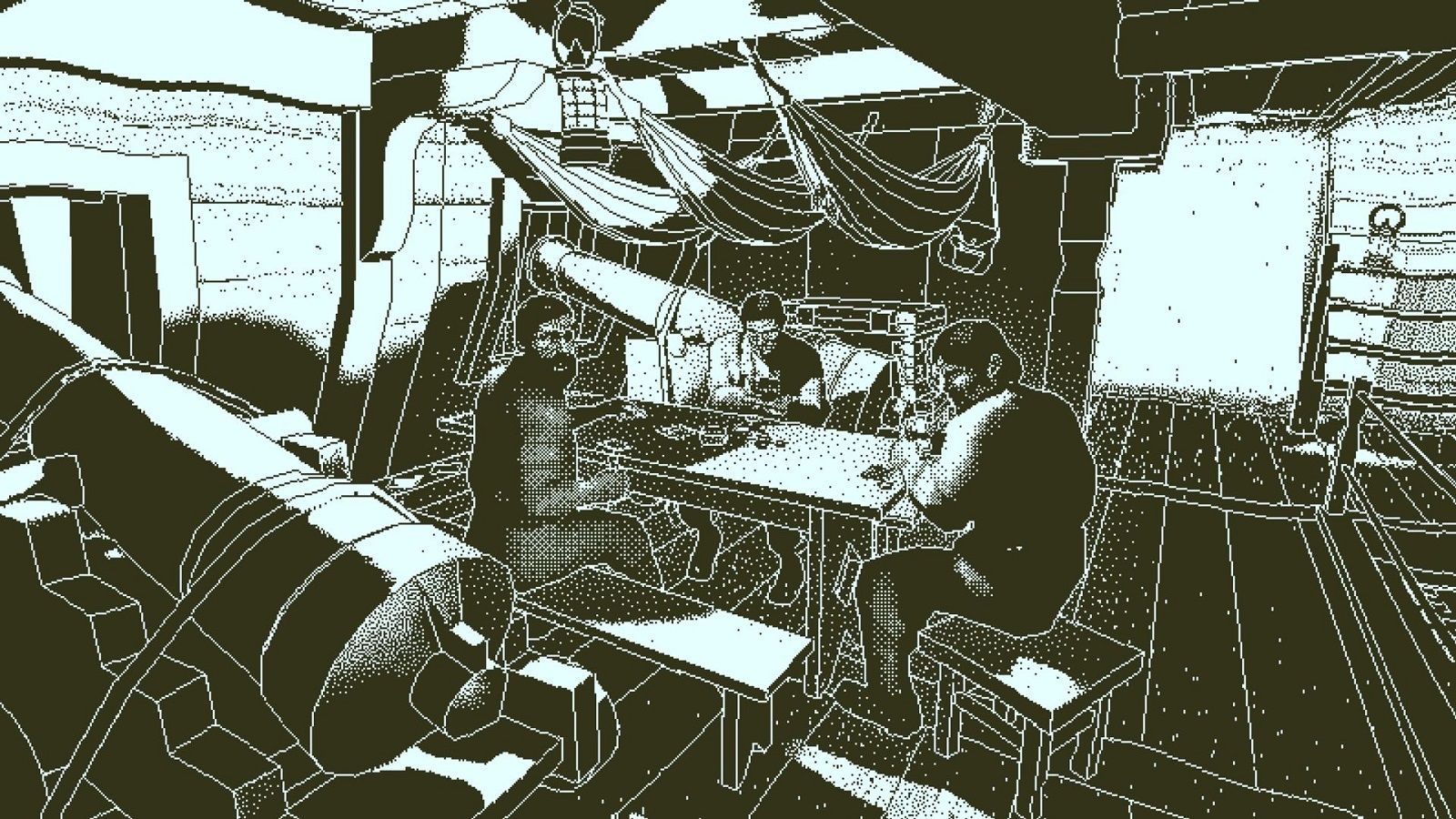 Released: 2018
In 1802, the merchant ship Obra Dinn set out from London for the Orient with over 200 tons of trade goods. Six months later it hadn't met its rendezvous point at the Cape of Good Hope and was declared lost at sea.
Early this morning of October 14th, 1807, the Obra Dinn drifted into port at Falmouth with damaged sails and no visible crew. As insurance investigator for the East India Company's London Office, dispatch immediately to Falmouth, find means to board the ship, and prepare an assessment of damages.
Return of the Obra Dinn is a first-person mystery adventure based on exploration and logical deduction. It was developed by Lucas Pope and published by 3909, a Japan-based studio.
---
Kona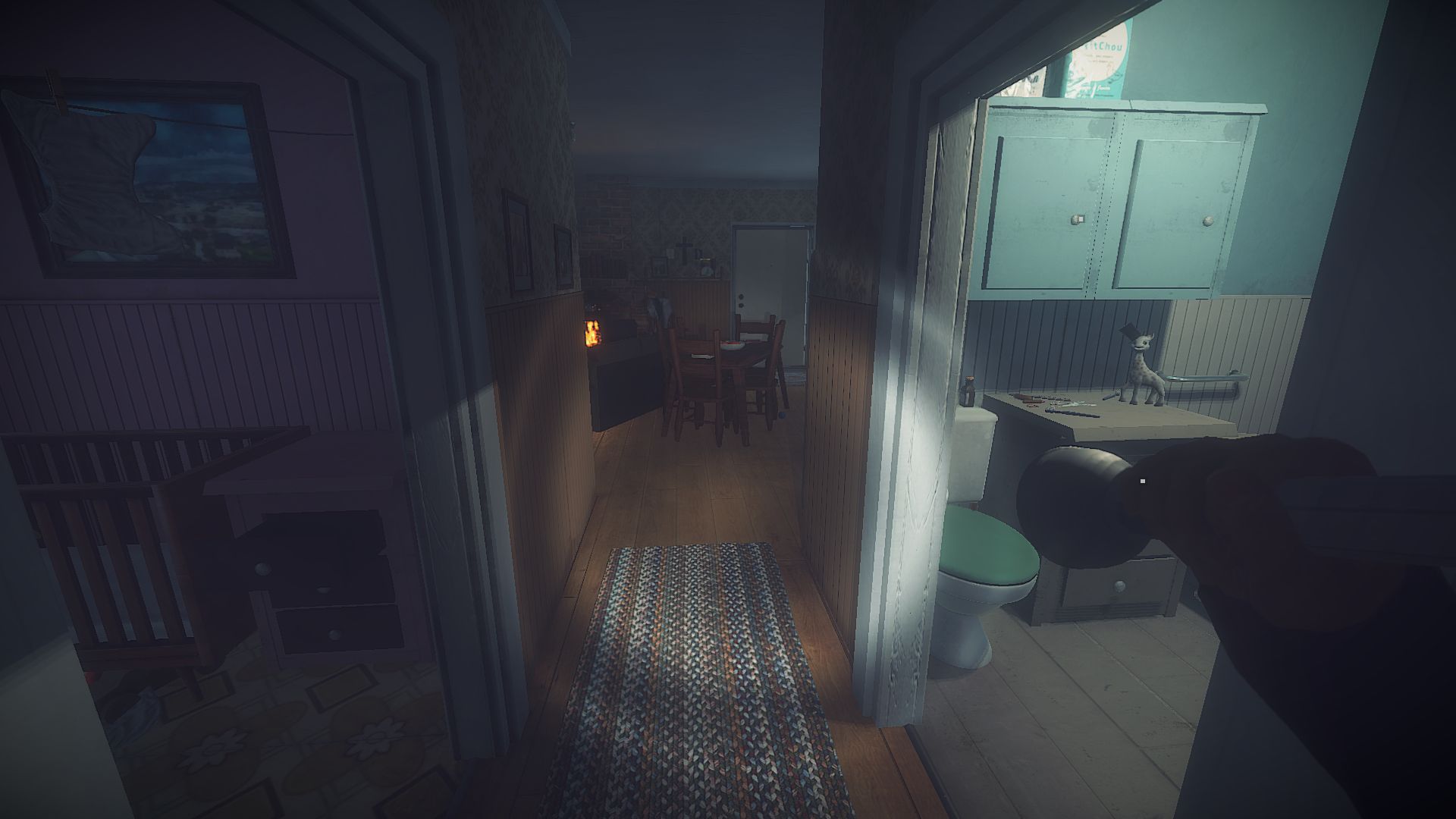 Released: 2017
Northern Canada, 1970. A strange blizzard ravages Atamipek Lake. Step into the shoes of a detective to explore the eerie village, investigate surreal events, and battle the elements to survive. Kona is a chilly, narrative-driven interactive tale you won't soon forget. The video game was developed by Canadian studio Parabole and published by Ravenscourt.
---
The Vanishing of Ethan Carter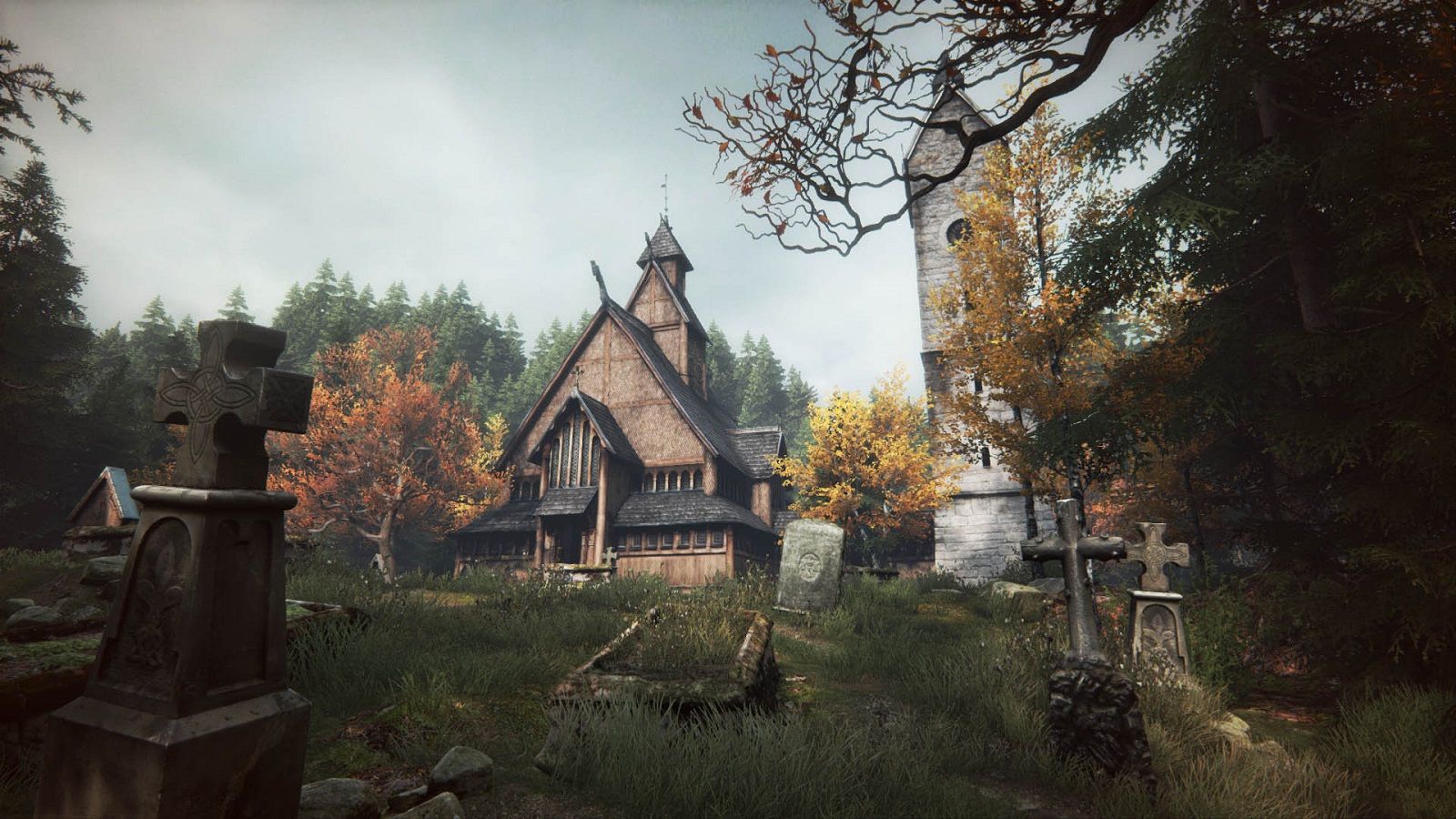 Released: 2014
The Vanishing of Ethan Carter is a first-person story-driven mystery game that focuses entirely on exploration and discovery. It contains no combat or explosions of any kind. You play the game as Paul Prospero, an occult-minded detective who receives a disturbing letter from Ethan Carter. Realizing the boy is in grave danger, Paul arrives at Ethan's home of Red Creek Valley, where things turn out to be even worse than he imagined. Ethan has vanished in the wake of a brutal murder, which Paul quickly discerns might not be the only local murder worth looking into.
Inspired by the weird fiction from the early twentieth century, The Vanishing of Ethan Carter aims to significantly evolve immersive storytelling in games. While it features a private detective and quite a few mental challenges, The Vanishing of Ethan Carter is not an especially puzzle-ridden game. It was developed and published by The Astronauts.
---
Her Story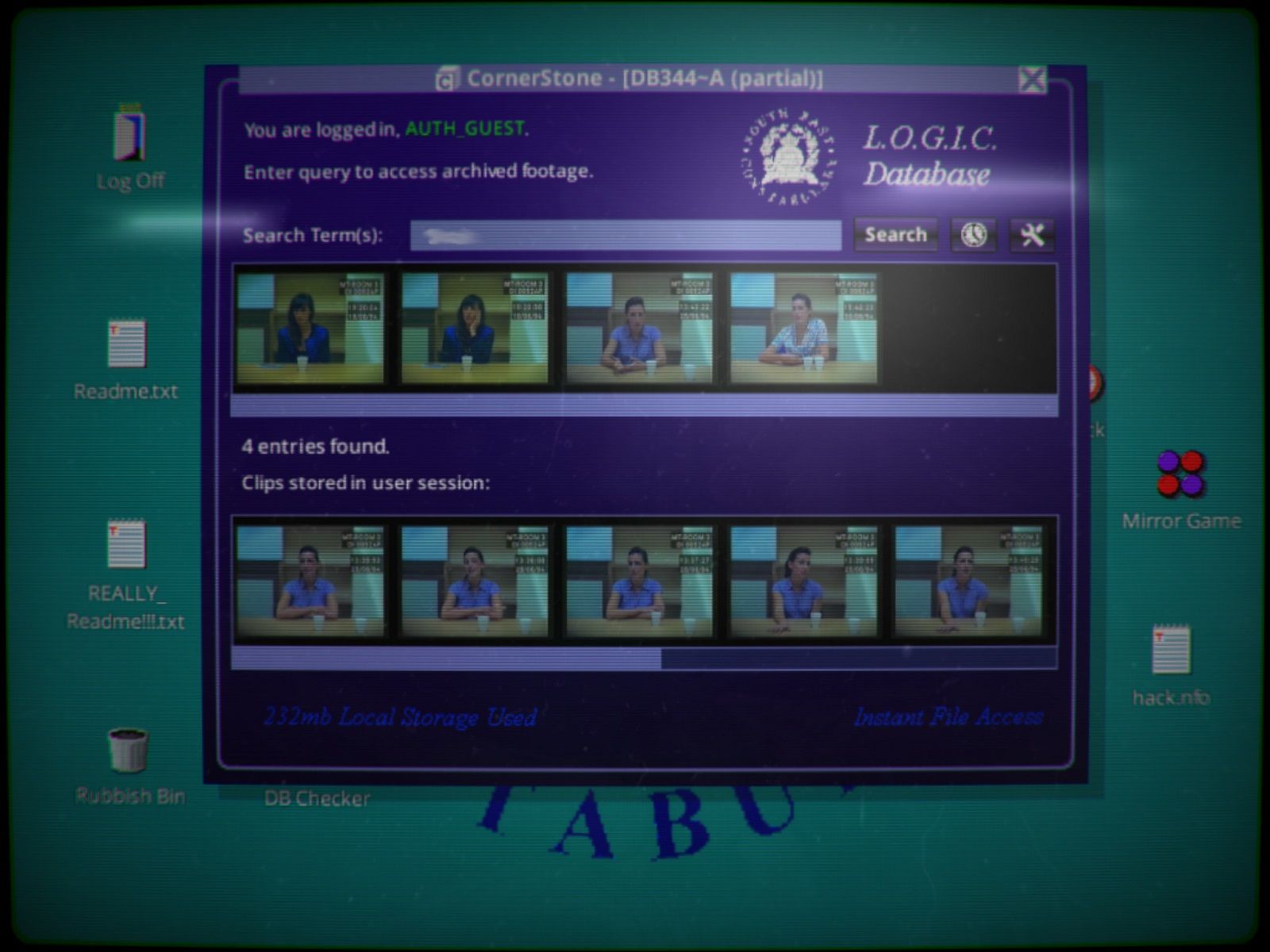 Released: 2015
A crime fiction game with non-linear storytelling, Her Story revolves around a police database full of live-action video footage. It stars Viva Seifert, actress and one half of the band Joe Gideon and the Shark.
Her Story sits you in front of a mothballed desktop computer that's logged into a police database of video footage. The footage covers seven interviews from 1994 in which a British woman is interviewed about her missing husband. Explore the database by typing search terms, watch the clips where she speaks those words and piece together her story. Her Story is an interactive film video game written and directed by Sam Barlow.
---
Deadly Premonition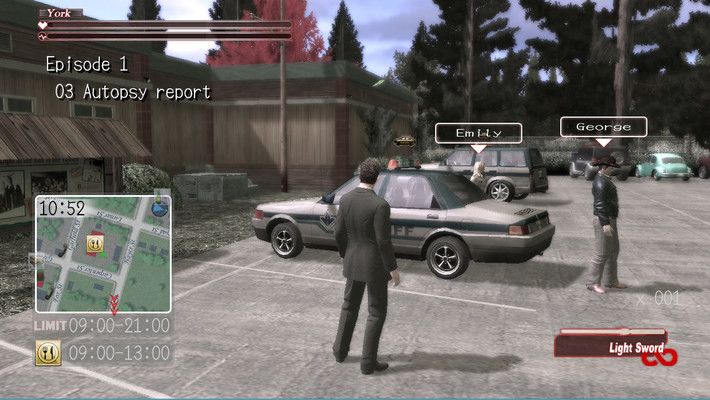 Released: 2010
PC release: 2013
Playing as special agent Francis York Morgan (call him York – everyone else does), it's your job to investigate the brutal murder of a young local beauty in the town of Greenvale. Amidst the backdrop of soaring mountains and a small American suburb, York must solve the mystery of the Red Seed Murders and stay alive in a place where supernatural creatures and a mysterious raincoat-clad, axe-wielding killer seek to end his investigation for good. Part suspense-filled horror, part action-adventure game, Deadly Premonition offers an open-world experience packed with locals to meet and places to discover, as well as numerous side quests and mini-games that will help you solve the murders and uncover Greenvale's deepest, darkest secrets. Deadly Premonition is an open-world survival horror video game developed by Access Games.
---
Condemned: Criminal Origins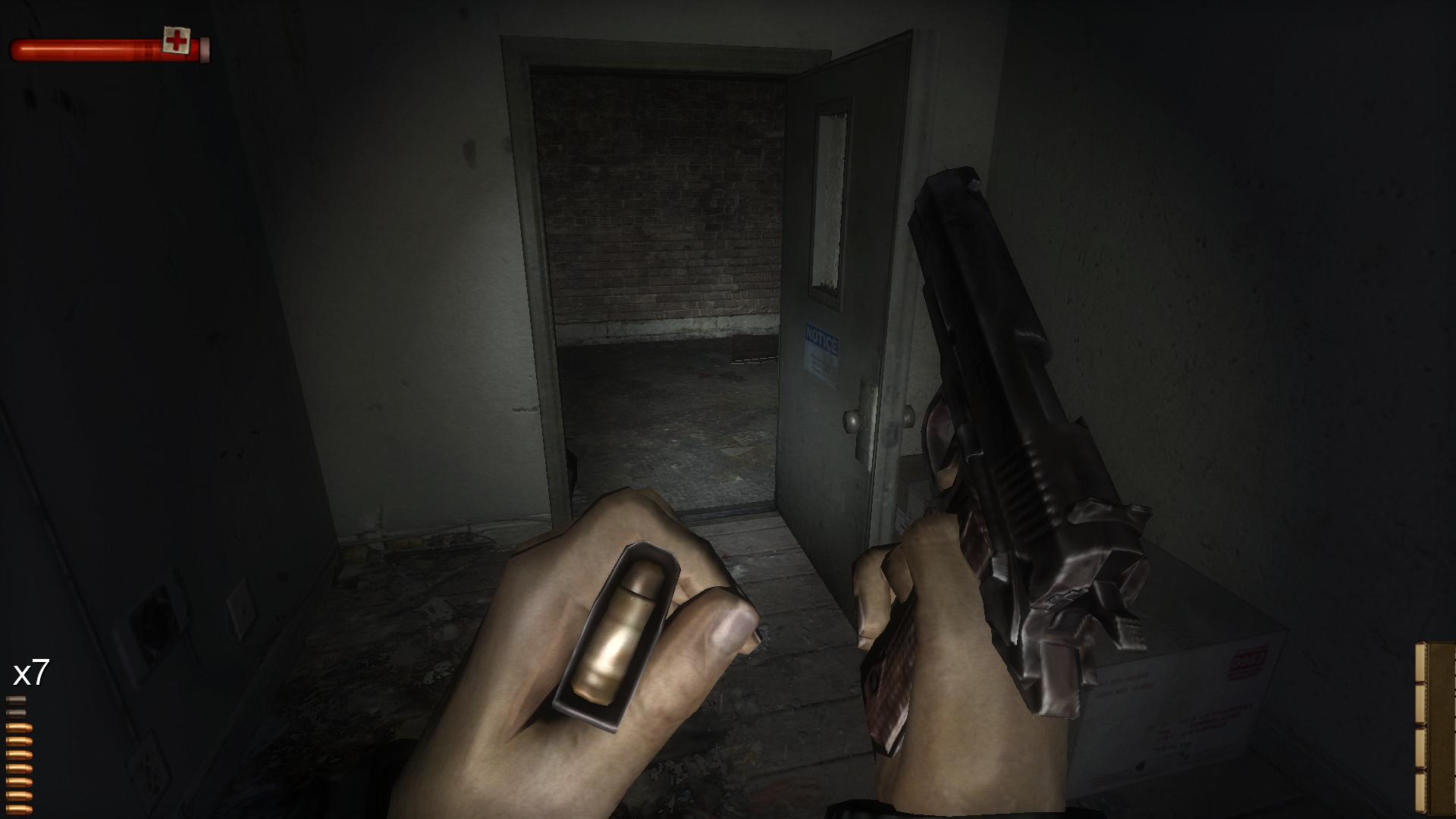 Released: 2005
PC release: 2006
Assigned to the Serial Crimes Unit, Agent Ethan Thomas must answer this question, and bring the worst of society to justice. His solve rate is the best in the bureau….perhaps too good. He concludes that something is twisting the bodies and souls of those that society has left behind. The homeless, addicted and deranged are rising from the city's underbelly and committing mindless acts of violence. Could there be an unseen connection between the increasing brutality of the latest serial killings and the increasing crime rate?
As FBI agent Ethan Thomas, you rely on sharp instincts and sophisticated forensic tools to investigate crime scenes, collect evidence, and find clues that will lead you to the killers. With danger lurking in every shadow, you need whatever weapons you can find to stay alive. You'll need to make sure nothing stops you as you try to uncover exactly who…or what is behind the grisly killings plaguing the city.
---
Gabriel Knight: Sins of the Fathers (20th Anniversary Edition)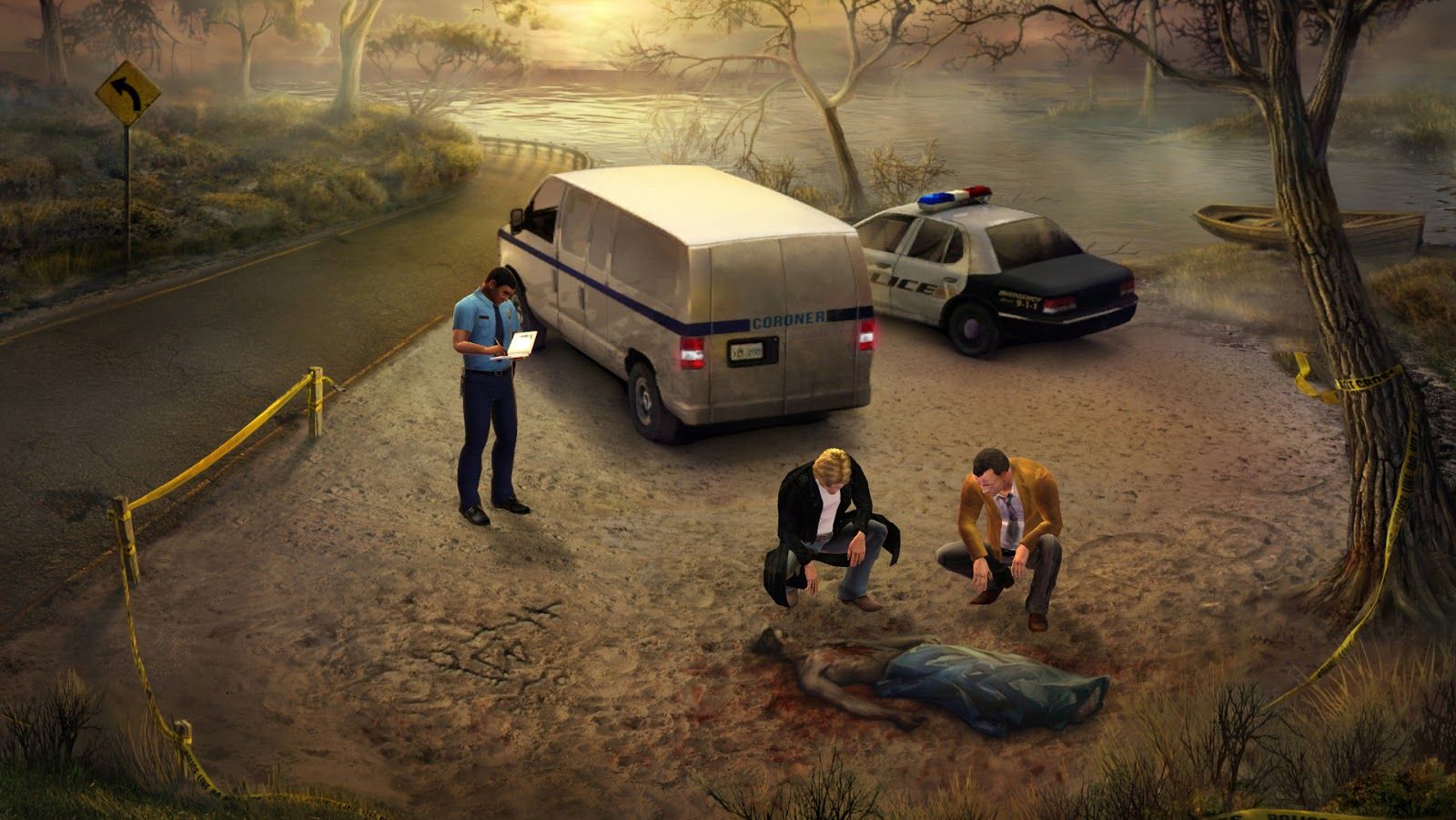 Released: 1993
Remastered: 2014
As struggling author and bookstore owner Gabriel Knight, players will investigate a series of savage ritual killings in New Orleans and their connection to voodoo's sinister mysteries. The deeper you dive into master storyteller Jane Jensen's tale of terror and suspense, the closer you'll come to discovering the secrets of Gabriel's family history–and unfolding his destiny. Sins of the Fathers was the first point-and-click game in the Gabriel Knight trilogy developed and released by Sierra On-Line in the 1990s.
---
The Last Express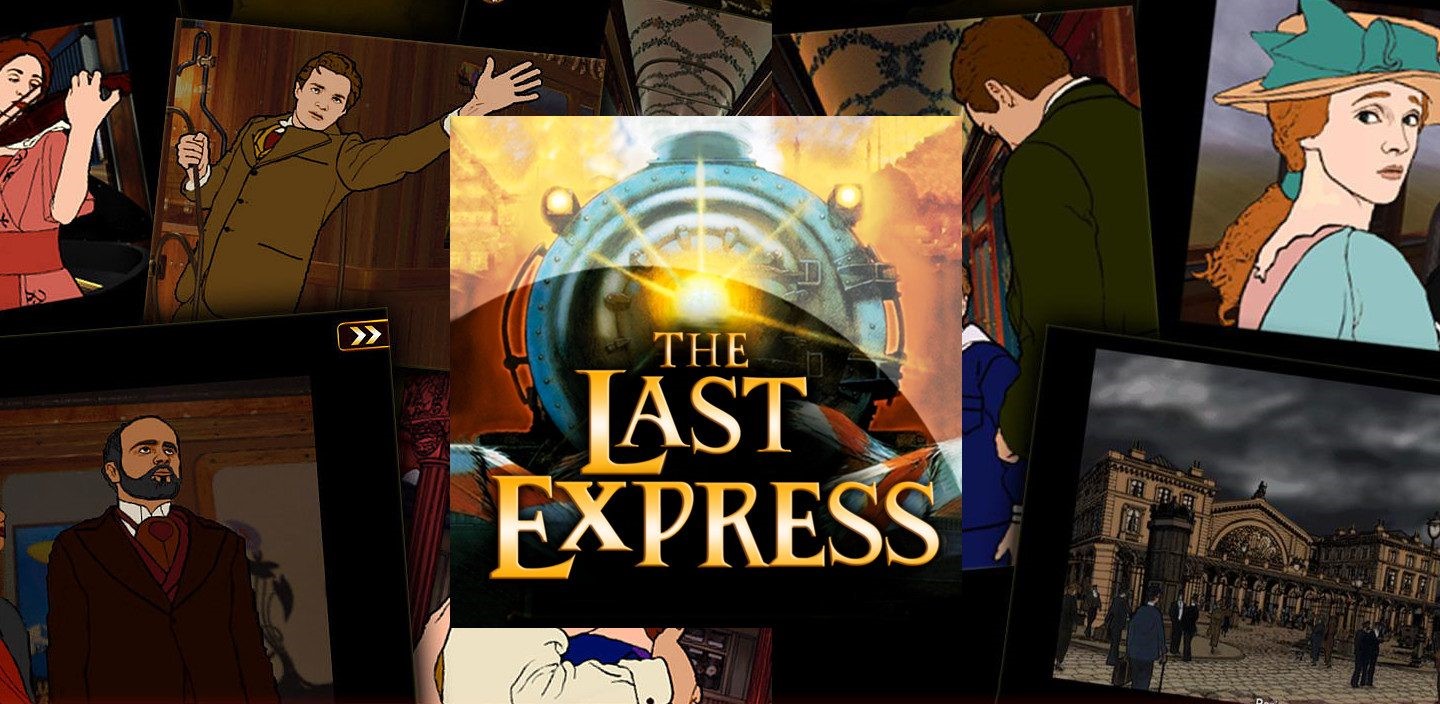 Released: 1997
Described as one of the best adventure games of all time, The Last Express is an intrigue-filled adventure set aboard the luxurious Orient Express. In July 1914, on the eve of World War I, as the train departs on its final journey from Paris to Constantinople, the player steps into the shoes of Robert Cath, an American doctor with a mysterious past. A fugitive from French police, Cath boards the train in answer to an urgent telegram from his best friend – and plunges into a maelstrom of conspiracy, romance and murder. The game was designed by Jordan Mechner and published by Brøderbund.