Steven Spielberg movies have always been a hit. He won 3 Oscars throughout his career, but did he deserve more? We present to you 9 great movies which were nominated for the prestigious Academy Award, but failed to win. They are all top-class movies, so if you haven't watched any, make sure to add them to your movie night list.
Minority Report (2002)
Stars: Tom Cruise, Colin Farrell, Samantha Morton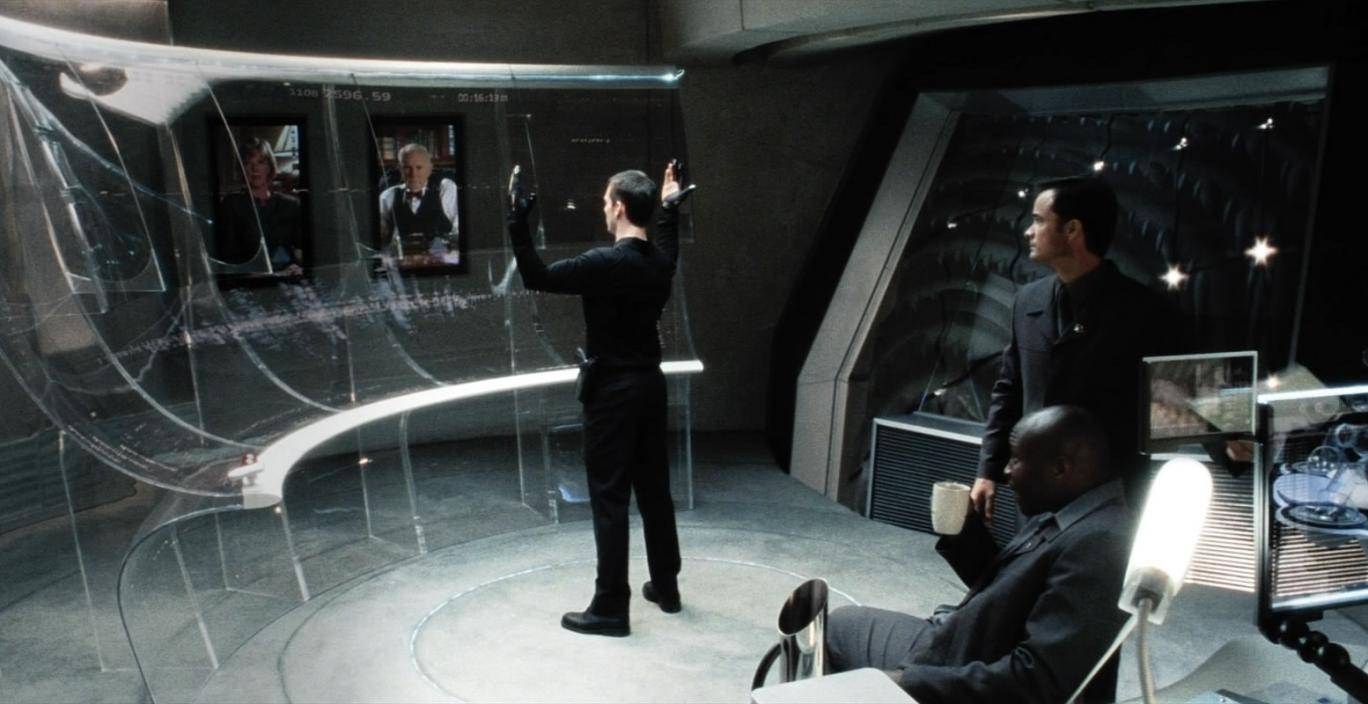 In the year 2054 A.D. crime is virtually eliminated from Washington D.C. thanks to an elite law enforcing squad "Precrime". They use three gifted humans (called "Pre-Cogs") with special powers to see into the future and predict crimes beforehand. John Anderton heads Precrime and believes the system's flawlessness steadfastly. However one day the Pre-Cogs predict that Anderton will commit a murder himself in the next 36 hours. Worse, Anderton doesn't even know the victim. He decides to get to the mystery's core by finding out the 'minority report' which means the prediction of the female Pre-Cog Agatha that "might" tell a different story and prove Anderton innocent.
Oscar nominations: 1
2. The Color Purple (1985)
Stars: Danny Glover, Whoopi Goldberg, Oprah Winfrey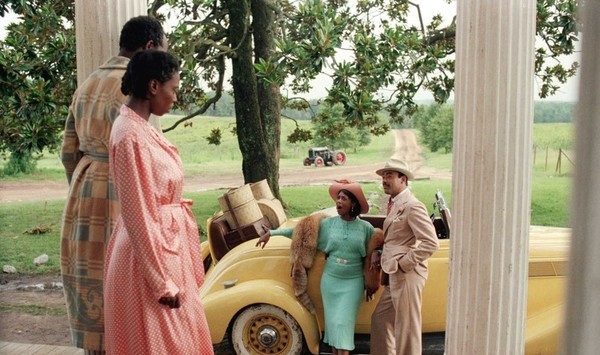 This film follows the life of Celie, a young black girl growing up in the early 1900's. The first time we see Celie, she is 14 – and pregnant – by her father. We stay with her for the next 30 years of her tough life…
Oscar nominations: 11
3. Catch Me if You Can (2002)
Stars: Leonardo DiCaprio, Tom Hanks, Christopher Walken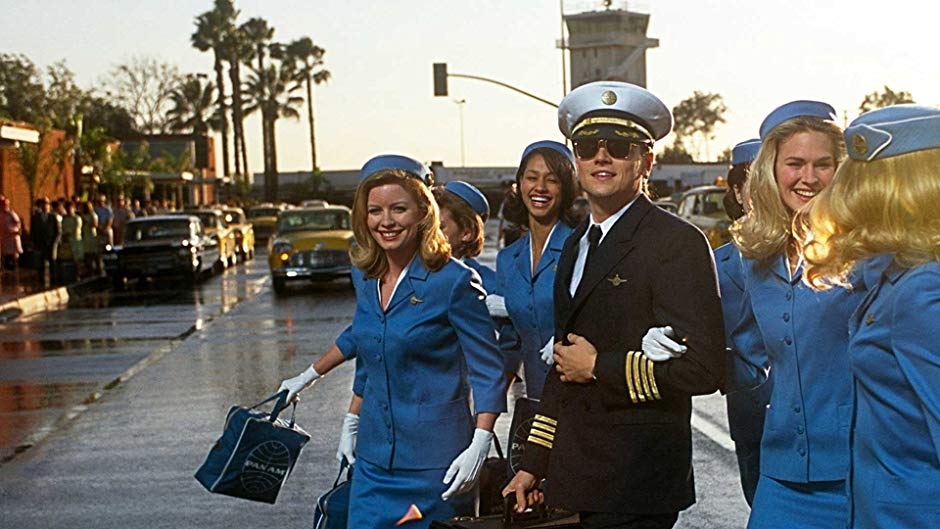 New Rochelle, the 1960s. High schooler Frank Abagnale Jr. idolizes his father, who's in trouble with the IRS. When his parents separate, Frank runs away to Manhattan with $25 in his checking account, vowing to regain dad's losses and get his parents back together. Just a few years later, the FBI tracks him down in France; he's extradited, tried, and jailed for passing more than $4,000,000 in bad checks. Along the way, he's posed as a Pan Am pilot, a pediatrician, and an attorney. And, from nearly the beginning of this life of crime, he's been pursued by a dour FBI agent, Carl Hanratty. What starts as cat and mouse becomes something akin to father and son.
Oscar nominations: 2
4. Munich (2005)
Stars: Eric Bana, Daniel Craig, Marie-Josée Croze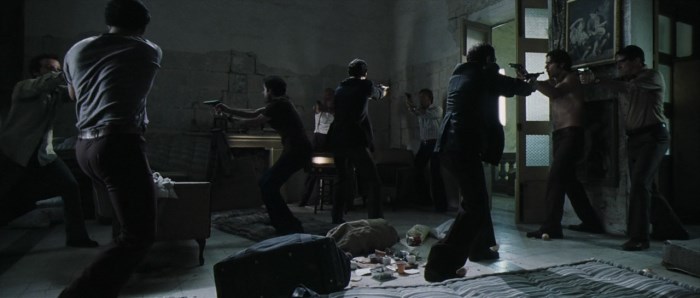 After Black September's assassination of Israeli athletes at the Munich Olympics in 1972, Prime Minister Golda Meir okays a covert operation to hunt down and kill all involved. A team of five gathers in Switzerland led by Avner, a low-level Mossad techie whose father was a war hero and whose wife is pregnant. It's an expendable team, but relying on paid informants, they track and kill several in Europe and Lebanon. They must constantly look over their shoulders for the CIA, KGB, PLO, and their own sources. As the body count mounts — with retribution following retribution — so do questions, doubts, and sleepless nights. Loyalties blur. What does it mean to be a Jew?
Oscar nominations: 5
5. Empire of the Sun (1987)
Stars: Christian Bale, John Malkovich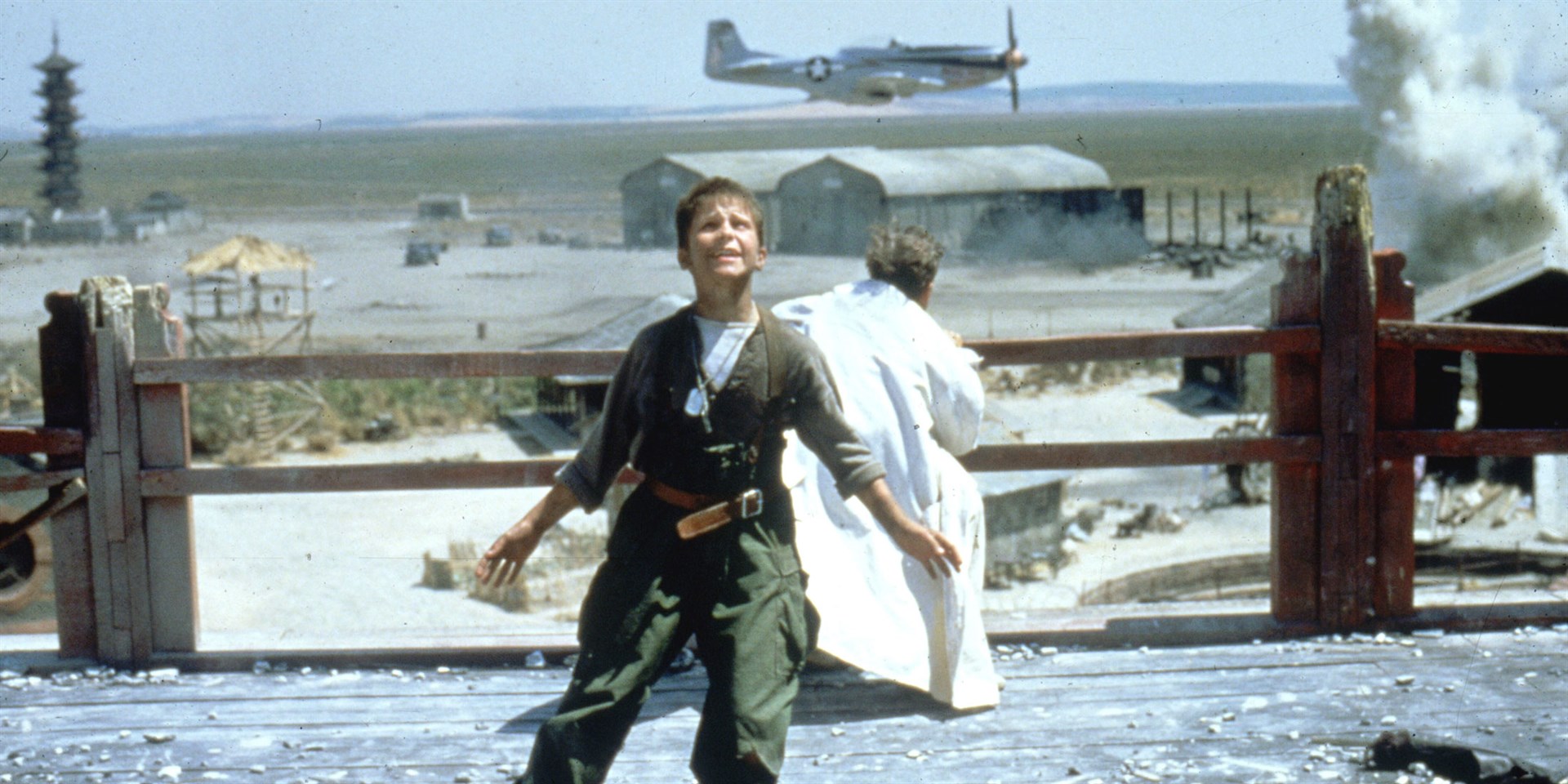 Based on J. G. Ballard's autobiographical novel, tells the story of a boy, James Graham, whose privileged life is upturned by the Japanese invasion of Shanghai, December 8, 1941. Separated from his parents, he is eventually captured, and taken to Soo Chow confinement camp, next to a captured Chinese airfield. Amidst the sickness and food shortages in the camp, Jim attempts to reconstruct his former life, all the while bringing spirit and dignity to those around him.
Oscar nominations: 6
6. Amistad (1997)
Stars: Matthew McConaughey, Anthony Hopkins, Morgan Freeman, Djimon Hounsou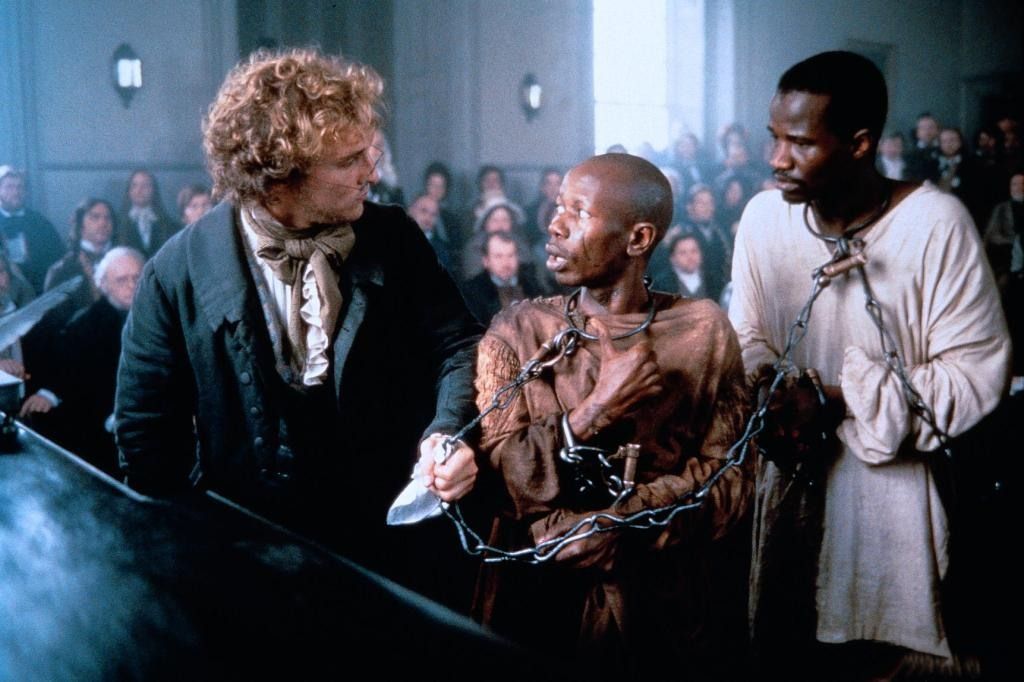 Amistad is the name of a slave ship traveling from Cuba to the U.S. in 1839. It is carrying a cargo of Africans who have been sold into slavery in Cuba, taken on board, and chained in the cargo hold of the ship. As the ship is crossing from Cuba to the U.S., Cinque, who was a tribal leader in Africa, leads a mutiny and takes over the ship. They continue to sail, hoping to find their way back to Africa. Instead, they are misdirected and when they reach the United States, they are imprisoned as runaway slaves. They don't speak a word of English, and it seems like they are doomed to die for killing their captors when an abolitionist lawyer decides to take their case, arguing that they were free citizens of another country and not slaves at all.
Oscar nominations: 4
7. A.I. Artificial Intelligence (2001)
Stars: Jude Law, Haley Joel Osment, Frances O'Connor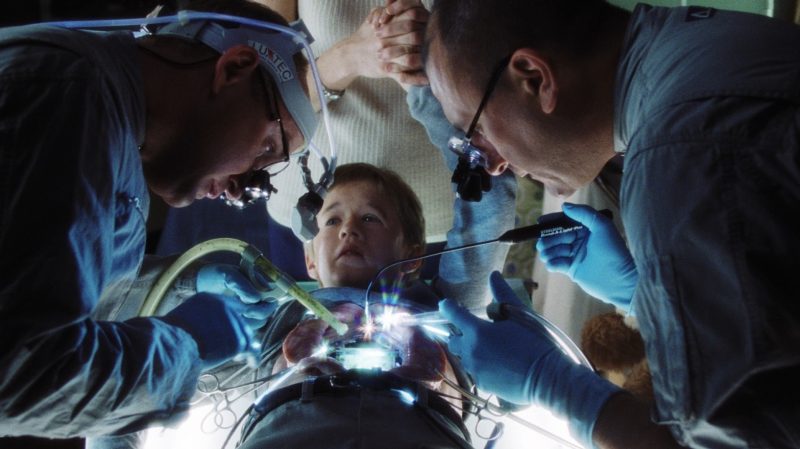 In the not-so-far future the polar ice caps have melted and the resulting rise of the ocean waters has drowned all the coastal cities of the world. Withdrawn to the interior of the continents, the human race keeps advancing, reaching the point of creating realistic robots (called mechas) to serve them. One of the mecha-producing companies builds David, an artificial kid which is the first to have real feelings, especially a never-ending love for his "mother", Monica. Monica is the woman who adopted him as a substitute for her real son, who remains in cryo-stasis, stricken by an incurable disease. David is living happily with Monica and her husband, but when their real son returns home after a cure is discovered, his life changes dramatically.
Oscar nominations: 2
8. The Adventures of Tintin (2011)
Stars: Jamie Bell, Andy Serkis, Daniel Craig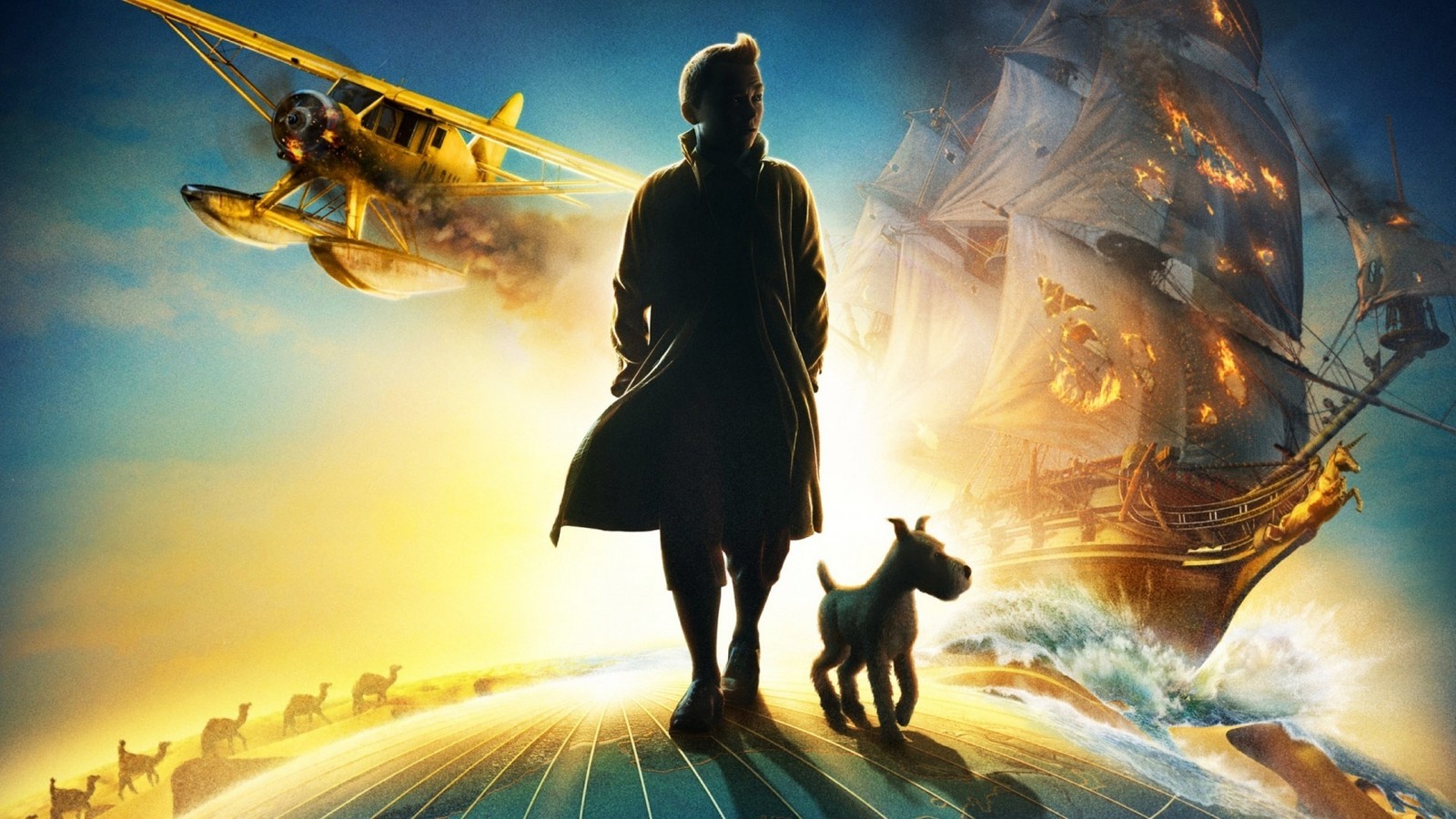 Intrepid reporter Tintin and Captain Haddock set off on a treasure hunt for a sunken ship commanded by Haddock's ancestor. Having bought a model ship, the Unicorn, for a pound off a market stall Tintin is initially puzzled that the sinister Mr. Sakharine should be so eager to buy it from him, resorting to murder and kidnapping Tintin – accompanied by his marvellous dog Snowy – to join him and his gang as they sail to Morocco on an old cargo ship. Sakharine has bribed the crew to revolt against the ship's master, drunken Captain Haddock, but Tintin, Snowy and Haddock escape, arriving in Morocco at the court of a sheikh, who also has a model of the Unicorn. Haddock tells Tintin that over three hundred years earlier his ancestor Sir Francis Haddock was forced to scuttle the original Unicorn when attacked by a piratical forebear of Sakharine but he managed to save his treasure and provide clues to its location in three separate scrolls, all of which were secreted in models of the Unicorn.
Oscar nominations: 1
9. War Horse (2011)
Stars: Jeremy Irvine, Emily Watson, David Thewlis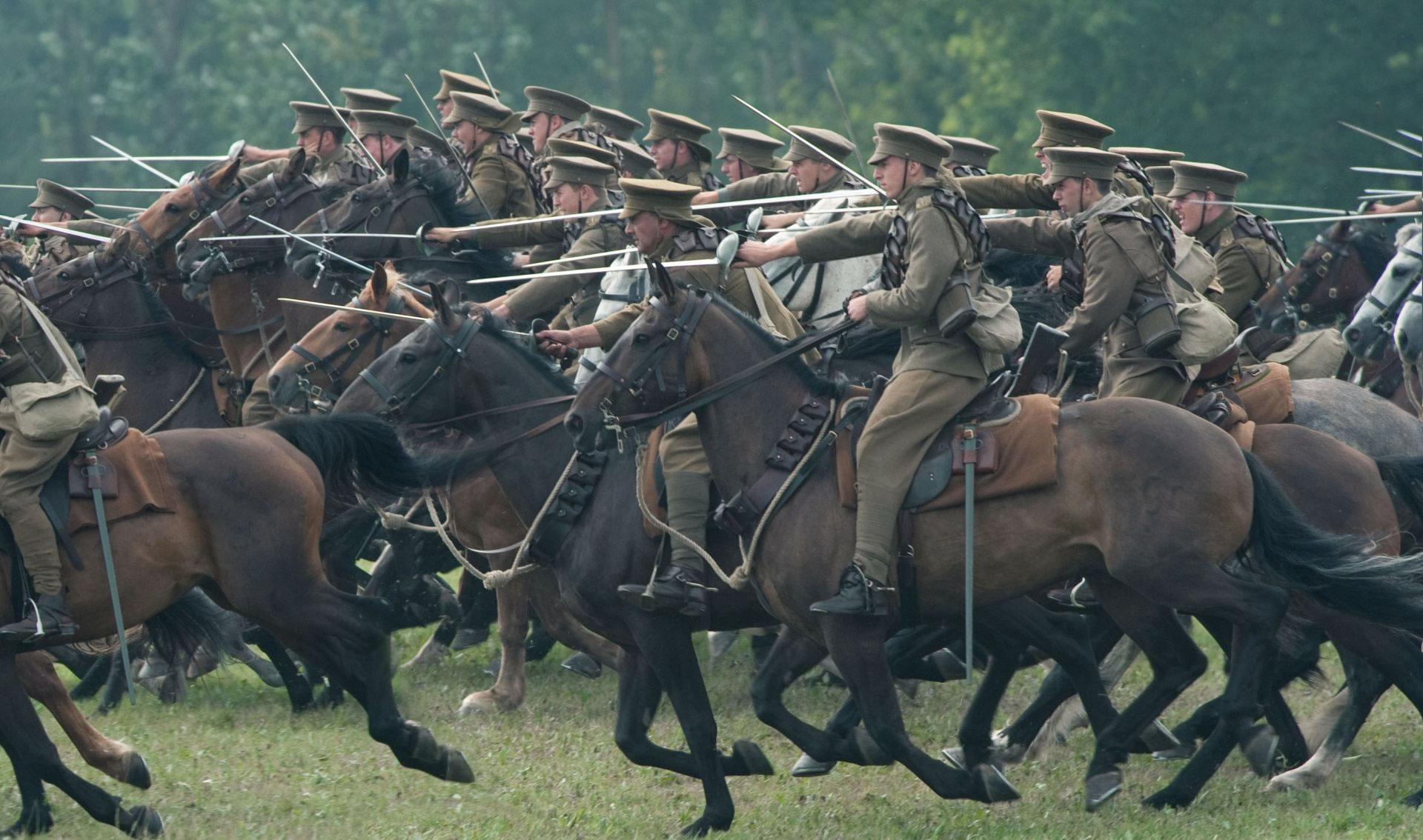 On the outbreak of the First World War, Albert's beloved horse 'Joey' is sold to the Cavalry by his Father. After being sent to France, in a bid to survive, Joey has an unexpected journey across war torn Europe. Albert enlists in the British Army, and is wounded during the Battle of the Somme. Whilst recovering in Hospital, he learns of a Horse, found in no mans land.
Oscar nominations: 6